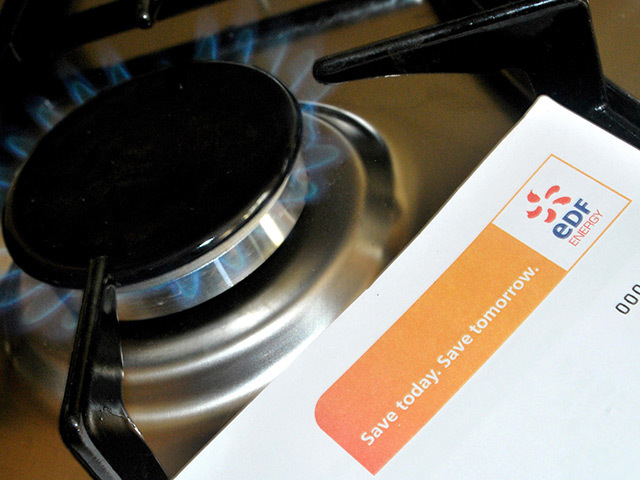 French-owned gas and electricity supplier EDF Energy has reported a 25% fall in annual UK profits to £649 million following unplanned closures at two of its nuclear power stations.
EDF shut down its Heysham 1 station in Morecambe and its Hartlepool unit in August for boiler inspections for several months after finding an earlier defect. Its eight nuclear generating stations produced almost 7% less power compared with 12 months ago.
Last month EDF, which serves around 3.7 million customers and is one of the so-called Big Six UK energy suppliers, was the last major firm to cut gas prices in the wake of falling wholesale costs. It said it would cut tariffs by 1.3%.
The cut, which will shave just £9 off bills, took effect this week and will benefit around a million customers.
But the firm said its new standard dual fuel price of £1,155 a year made it cheaper than all but one of its major rivals.
EDF said its UK residential business, which added 194,000 accounts last year, still makes a loss but is close to breaking even.
Its current results do not reveal a detailed breakdown of EDF's domestic supply business, which is expected to be published later this year.
EDF said operating profit in the UK was 25% lower at £649 million, which reflected challenging market conditions, the nuclear power outages, and a one-off £136 million charge relating to the reduction in value of gas generating and storage assets.
It also said it will make an investment decision in the next few months on its £16 billion project to build a new nuclear station at Hinkley Point C in Somerset.
EDF said it was in discussions with the Government, the European Commission and its Chinese business partners.
EDF Energy announced this year that it had extended the expected life of Dungeness B nuclear power station in Kent by 10 years to 2028. It has invested £3.7 billion in the UK over the last three years.
Chief executive Vincent De Rivaz said: "Despite challenging market conditions, EDF Energy increased its investment in the UK. Customers will benefit from this long-term approach with more low carbon electricity for the future. At the same time customers are seeing very competitive prices, with an increasing number benefiting from our fixed tariffs."
Energy firms are facing uncertainty ahead of the general election, with Labour pledging to impose a price freeze.
Industry experts believe firms may be reluctant to make deeper price cuts for fear they will be locked into them if Labour wins the election and caps tariffs.
Their announcements came after Chancellor George Osborne launched an investigation into whether key sectors, such as energy firms, were passing on the costs of falling wholesale prices to consumers.
Labour proposed giving Ofgem new powers to force suppliers to do so.
The sector is also in the midst of an in-depth investigation by the Competition and Markets Authority which could result in bigger players such as British Gas being broken up.
Results for the EDF group – which also generates power in France, Italy and other European countries – showed annual earnings up 6.5% to 17.3 billion euros (£12.9 billion) citing an excellent performance from low carbon energy.
Recommended for you

Thurso battery manufacturer to meet UK 'gigafactory' shortage