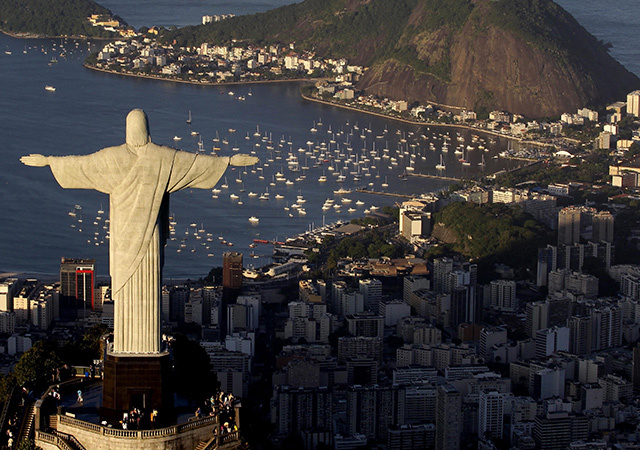 Brazil's attorney general has asked the nation's Supreme Court for permission to investigate 54 top political figures for alleged involvement in what prosecutors say is the country's largest corruption scandal.
Attorney general Rodrigo Janot's request to the top court opens an expansive new phase of the investigation into the kickback scheme at state-run oil company Petrobras.
Mr Janot told a group of supporters who had gathered outside his office: "We're going to work with tranquillity, with balance. Those who must pay will pay.
"We're going to investigate. This will be a long process, we're just now beginning. The investigation begins and we'll follow it through to the end."
Mr Janot did not release the names of the politicians he wants to investigate – that can only happen once the top court says he can begin his work.
Under Brazilian law, the Supreme Court must approve investigations against congressmen, along with the top figures of the executive branch.
Any future criminal charges or trials against such figures must also must be approved and judged by the top court. The investigation, possible charges and any eventual trials are expected to take several years to play out before the court.
The scandal has dented the reputation of Petrobras, Brazil's largest company.
It is tasked with tapping upward of 100 billion barrels of offshore oil found in recent years, wealth leaders have repeatedly said they view as the nation's "passport" to achieving developed-world status.
But the debt-plagued firm is struggling. It was recently downgraded to junk status by Moody's Investors Service and said this week it would sharply cut back investment and sell off assets.
Before Tuesday, federal investigators had focused efforts on powerful construction and engineering firms that allegedly paid more than 800 million dollars (£520 million) in bribes and other funds during the decade-long scheme – money that won them inflated contracts with Petrobras.
Prosecutors say some of that cash flowed into the campaign coffers of the ruling Workers' Party and its allies.