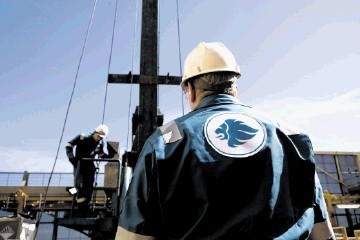 Apprenticeships in the UK nuclear sector have grown by 300% since 2008, and doubled since 2013, according to figures released to mark the start of National Apprenticeship Week.
Nearly 1,600 new recruits were enrolled in schemes across the sector in 2014.
The nuclear industry has been a strong ambassador for apprenticeships and is using National Apprenticeship Week 2015 to highlight the breadth and variety of roles open to all school leavers.
Trade body the Nuclear Industry Association (NIA) wants to see more focus placed on science, technology, engineering and maths (STEM) subjects throughout all levels of the national curriculum to encourage more students into these increasingly essential careers.
Apprenticeships are a popular entry point into the nuclear industry, with firms such as Sellafield and EDF Energy running extensive programmes covering all parts of the nuclear lifecycle.
NIA wants to see the next UK Government commit to maintaining the programme to make sure the sector continues to have skilled people to deliver the breadth of work in the sector.
The first phase of nuclear new build will create over 40,000 new jobs and the decommissioning sector will require thousands of workers. Apprenticeships will help to deliver a strong pipeline of people and the proposed National College for Nuclear, the introduction of Degree Apprenticeships and an already established network of dedicated training providers, will help facilitate this.
The NIA is calling on this administration, and the next Government to ensure this vital investment is delivered and sustained.
More girls are also choosing an apprenticeship, with this number growing each year.
The industry, through campaigns such as the NIA's re:generation initiative and Women in Nuclear UK is looking to promote the opportunities available to the next generation of the nuclear workforce.
NIA chief executive Keith Parker said: "National Apprenticeship Week serves to highlight the wide range of technical roles that are available to students planning their educational path towards an engaging and rewarding career.
"For too long the perception has been that apprenticeships are the poor relation to university. Apprenticeships in fact offer an excellent alternative to the higher education route.
"Apprentices earn while they learn, gaining the right qualifications, while also gaining hands-on industry experience within teams of experienced professionals.
"Many apprentices then go on to study for a degree having benefited from practical experience in the workplace."
He added: "With the advent of nuclear new build around the corner and many jobs already available across the sector in the supply chain and in decommissioning, we need to see more young people looking towards the nuclear sector for a rewarding and worthwhile career."
Read more Other News here.