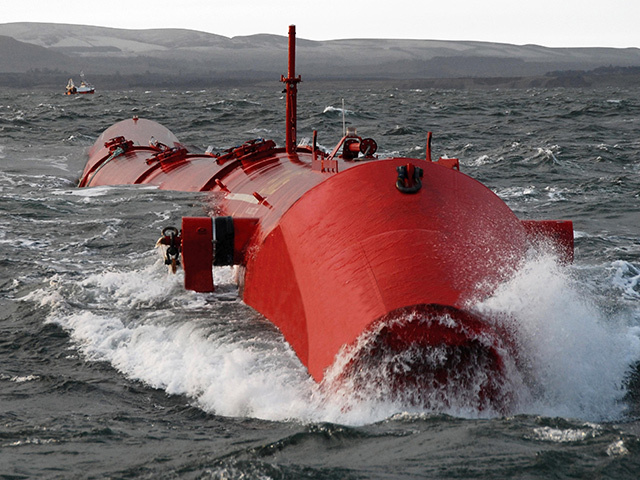 Scotland's new wave energy technology development body has opened a £7million innovation competition.
Wave Energy Scotland (WES) is offering funding of up to £4million for a single project to develop power take-off systems.
Businesses are invited to apply for funds to advance their power take-off system designs through testing and on to commercialisation.
WES will offer contracts to fund up to 100% of the cost of a technology development project, with contracts ranging between £100,000 and £4million in value.
"This project call is the first opportunity for innovative technology developers to get involved in Wave Energy Scotland and drive the direction of the wave energy sector," said energy minister Fergus Ewing.
"Wave Energy Scotland is a great platform for a collaborative effort between various industries and gives us the chance to support developers in Scotland to produce solutions for the cost effective generation of wave energy around the world."
WES interim director, Tim Hurst, said: "Wave Energy Scotland will take a fresh approach to resolving the issues which so often hamper the early stages of developing innovative technology.
"It is an exciting time for the wave energy sector in Scotland and WES offers a great opportunity to draw on the expertise which exists in industry across the country."
The body was set up by the Scottish Government when Edinburgh-based Pelamis Wave Power went into administration after failing to find funding to develop its devices.
Last month it awarded its first contract to a group of 12 former Pelamis employees, and bought the intellectual property and a range of physical assets from the company.
Its overarching aim is to develop reliable, commercial wave energy technology which can generate electricity at a cost of no more than £150/MWh.
The innovation competition is the first of five to be run over the next year, in conjunction with the Carbon Trust, Offshore Renewable Energy (ORE) Catapult and the University of Edinburgh.
The deadline for applications is May 22, and contracts will be awarded by the end of June.
Recommended for you

Atkins to design 'world-scale' Grangemouth hydrogen plant