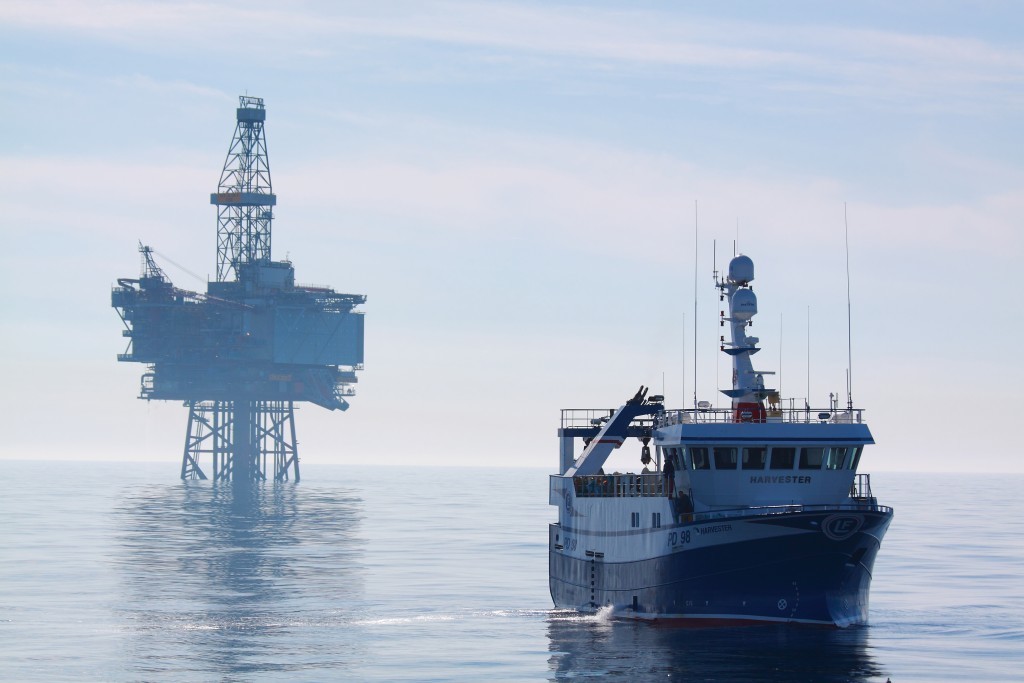 The commercial wing of Scotland's fishing fleet body has passed the 500 mark for the number of different vessels it has used for oil and gas sector work since the beginning of the century.
Rules brought in to allow stocks to replenish have restricted the amount of time fishing vessels can spend at sea catching fish, putting the fleet's future at risk.
SFF Services Limited (SFFSL), set up by the Scottish Fishermen's Federation in 1986, said the work it has helped create has softened the impact of the downtime enforced on crafts.
Some fishing vessels have been providing protection for vulnerable subsea infrastructure such as pipelines under construction, wellheads awaiting full protection, telecommunication and umbilical cables, while others have assisted with environmental survey work.
In the last two years alone it has laid on more than 16,000 working days at sea for fishing vessels that they would otherwise have missed out on due to the limits imposed by the EU since 2001.
This is equal to the average yearly workload for a fleet of 114 vessels.
SFFSL business development director Steven Alexander said: "The Company is very much unique with regard to its vessel provision.
"There is no doubt that from both an operational and overall management point of view, it would be much easier to operate with a smaller, full-time support vessel fleet, not engaged in fishing.
"However, the SFF's ethos has always been and is more pertinent than ever in the current climate, to try to spread these offshore work opportunities amongst the fleet, subject of course to our member vessels meeting the required standards and specific stipulations laid out by our clients.
"Over the years (the initiative) has made a major contribution to minimising conflict by establishing and nurturing an excellent long term working relationship between the Scots fishing industry and the offshore oil and gas sector."