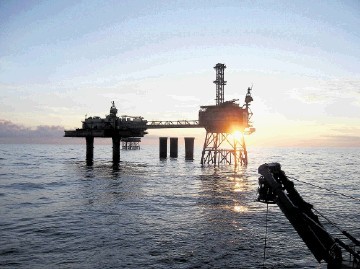 North Sea industry veteran Paul de Leeuw has been revealed as the keynote speaker for an upcoming conference for the decommissioning industry.
Mr de Leeuw, who has worked in the oil and gas industry for over 25 years for companies including Shell, Marathon Oil, BP, Venture Production and Centrica Energy, will "set the scene" for the conference which will focus on a sector that is "full of opportunity", organisers said.
This year's annual Decom North Sea conference, entitled "Decommissioning – The Economic and Operational Challenges" takes place in Aberdeen on May 27.
Nigel Jenkins, the chief executive of the trade body said: "We continue to deal with challenging times within the North Sea oil and gas industry. However, decommissioning is a developing sector that is full of opportunity.
"The aim of this interactive event is to bring both operators and the supply chain together to highlight their responses to the current market conditions and the OGA's call for action. We will be showcasing various case studies showing how significant cost efficiencies can be achieved through collaboration and innovation".