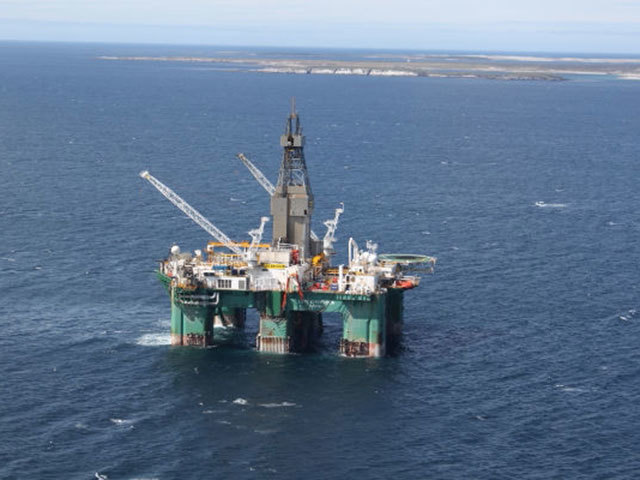 The Foreign Office has dismissed an alleged threat to prosecute oil firms drilling near the Falklands.
Last week Premier Oil said it had made an oil discovery at the Zebedee well in the region.
Drilling for oil and gas in the resource-rich Falklands area by London-listed companies remains controversial as a decades-long row between the UK and Argentina over the sovereignty of the islands has not been resolved.
A quote by Daniel Filmus, Buenos Aires' minister for the Malvinas, reported him as saying: "The new exploration efforts to try to find hydrocarbons in the area carry a huge environmental risk.
"We want the owners of the companies to be tried according to Argentine laws and international statutes."
Rockhopper and Falkland Oil and Gas previously told how their shared drilling rig was being moved from west Africa to start work in the first week of March.
The drilling, which also involves Premier Oil and Noble Energy, will tap six wells over a roughly nine-month period using a rig contracted from Cyprus-based Ocean Rig.
A Foreign Office spokesman said: "We have always been very clear this is an unlawful assertion of jurisdiction over the Falklands Islands' continental shelf and we will raise it will the appropriate authorities.
"We are satisfied that the Islands have the right to develop their hydrocarbons sector as a commercial venture with international oil and gas companies."
Shares in the companies rose on the news, with Falkland Oil up by more than 17%, Rockhopper ahead nearly 9% and Premier Oil gaining 8.5%.
Premier Oil a 36% interest in the Zebedee well.