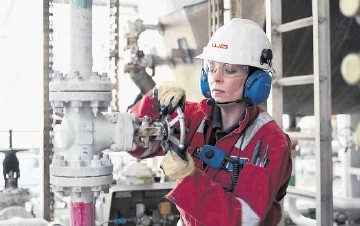 Wood Group could be making further reductions to its headcount.
The company is understood to be in talks with staff members as it looks to lower costs during the oil price decline.
Staff were informed of the potential changes during a town hall meeting.
A spokeswoman for Wood Group said: "We constantly respond to market challenges. Wood Group is continuing to take a number of steps to help customers increase operating efficiency, safely improve performance from oil and gas assets and reduce their costs.
"All changes made and proposed are done so in consultation with employees and their health and welfare is our top priority.
"We continue to review our resource requirements to meet our customer needs and service provision to ensure that we are focused on sustaining the business for the long-term."
Last year WGPSN revealed it would be reducing contractor rates on the back of low oil prices.
The company also said it would be freezing salaries.
It followed a previous 10% cut for UK-based onshore contract workers earlier in the year.
Recommended for you

Angola breaks with OPEC quota decision