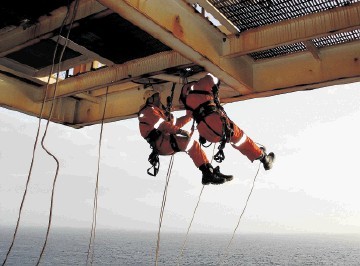 Amec Foster Wheeler has been awarded a seven-year contract by Fusion For Energy (F4E) for the development and delivery of the Natural Beam Cell Remote Handling System on the ITER fusion reactor in the South of France.
The framework contract, which is worth up to €70million over the next seven years, is the largest nuclear robotics contract awarded by F4E to a UK company.
Clive White, President of Amec Foster Wheeler's Clean Energy Business said: "This contract demonstrates our leading expertise in nuclear remote handling and robotics.
"It also highlights the key role we have in the developing future nuclear technologies while continuing to support the existing nuclear fission power industry."
F4E is the European Union organisation responsible for Europe's contribution to ITER – the world's biggest fusion energy project.
The Remote Handling system in the Neutral Beam Cell is crucial to the success of ITER, the multi-billion pound project that aims to demonstrate the technical feasibility of nuclear fusion as a future power source.
The Neutral Beam injectors are used to heat up the plasma inside the reactor until it is hot enough for fusion to take place; during outages, the complex internal systems of these machines, each the size of a bus, must be maintained, repaired and replaced completely remotely, which is the task of the NB-RHS.
Amec Foster Wheeler will lead the project as prime contractor with specialist sub-contractors, CCFE – Culham Centre for Fusion, the UK's Fusion National Laboratory, Reel SAS of France, Walischmiller Engineering GmbH of Germany, Hyde Group of UK, Capula of UK, VTT the Technical Research Centre of Finland, TUT – Tampere University of Technology, Finland and "KU Leuven – MAGyICs" of Belgium.