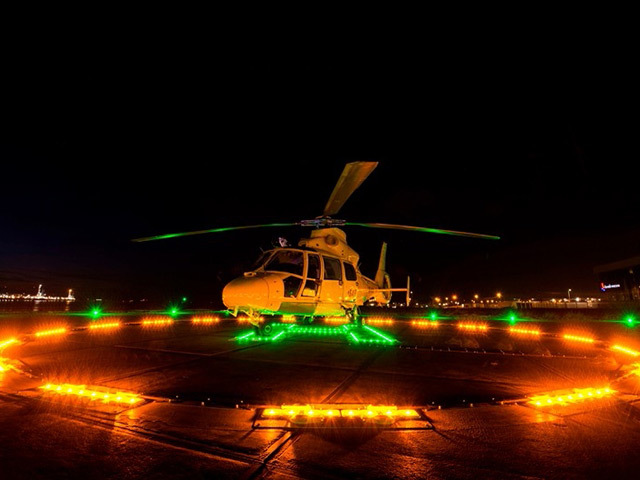 The Civil Aviation Authority (CAA) has launched a consultation that will see the watchdog bring in legally enforced safety standards on North Sea helidecks.
Currently an Aberdeen-based body called the Helideck Certification Agency (HCA) oversees inspection and certification services for more than 300 offshore helidecks.
But a review launched by the CAA last year following the fatal crash off Sumburgh saw the watchdog look at ensuring that the safety requirements of landing areas for helicopters were enforced under law, which currently the HCA is not required to do.
The HCA was set up in 1997 by helicopter operators. Last year it was acquired by investors backed by a private equity company, Praesidian Capital Europe. The HCA is now controlled by a firm called Helideck Analytics, set up by former CHC executives, Neil Calvert and David Dobbin.
A spokesman for the CAA explained that it was "not necessary" to change current standards, just to put in place an enforcement process.
Nor does the regulator want to take inspection and certification of helidecks in-house, but that it would look to others to do it on the CAA's behalf.
The spokesman said: "We don't want to do the work. Who that will be, we don't know. After the consultation we will approach people to see if they will take on that role for us."
CAA safety and airspace director Mark Swan said: "The oil and gas industry puts considerable effort into maintaining safe helidecks, but in cases where a helideck doesn't meet safety standards there is currently no legal enforcement process to either shut it down or demand improvements.
"The safety of offshore workers is our absolute priority, so we've launched a consultation that would see us introduce legally-binding safety standards for the 300-plus helidecks in UK waters."
The CAA launched its comprehensive review of offshore aviation last year after the helicopter crash off Shetland which claimed the lives of four workers.
The tragedy was the fifth major helicopter incident in four years, prompting calls for a full independent public inquiry into safety in the North Sea oil and gas industry. So far the review has resulted the stopping flights in extreme sea conditions and ensuring every passenger is equipped with a new, improved emergency breathing system (EBS).
HCA is based in Aberdeen, Scotland and has satellite offices in Norwich and Bergen.
HCA and Helideck Analytics were unavailable for comment.
Robert Paterson, health and safety director for Oil & Gas UK, said: "Much has been done by the oil and gas industry to further enhance aviation safety and to prevent incidents. We will shortly be meeting Oil & Gas UK members to consider the details of the Civil Aviation Authority proposals and to develop an industry response to the consultation.
"Generally we would support proposals aimed at ensuring the highest standards of safety for all those who work in our industry, including the offshore workforce and helicopter crews."