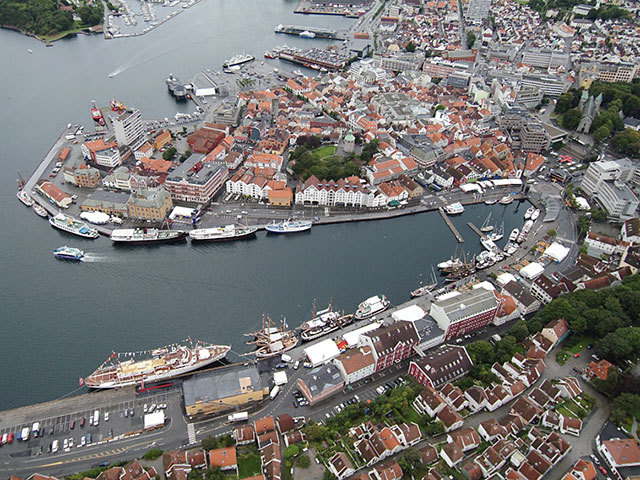 North Sea oil and gas companies must continue to promote the sector to young people or face a shortage of workers in the coming years, a Statoil official said yesterday.
Low oil prices have hit the industry hard with many companies forced to let staff go in order to free up funds for new projects, but Statoil appears to be taking a longer term view on employment.
The company plans to increase its Aberdeen-based headcount to 200 from 130 when it moves into a new office in Kingswells next spring, with hundreds more working offshore on its Mariner development.
"The industry will be here for decades ahead so we will look for skilled young people to come into the industry and continue to work," said Ola Morten Aanestad, head of communications in Aberdeen for the Norwegian oil giant.
"We need to balance the message that there is a need for a new generation of oil and gas workers."
He said the company's ambition is for staff members to be able to start and finish their careers on fields such as Mariner, which Statoil has operated since 2007.
Mr Aanestad was speaking at the second annual Aberdeen-Stavanger Gateway, which was hosted by Granite PR at the city's Norwood Hall Hotel with 150 people in attendance.
The event, aimed at promoting knowledge-sharing and networking between the two cities, featured presentations from, among others, Roy Espeland, country manager of Norway for Stork, a Dutch energy service firm, and Professor Charles Skene OBE, founder and chairman of Skene House HotelSuites.
Mr Aanestad said of the event: "It's very important to maintain collaboration across the market.
"I think today we have seen some very meaningful collaboration even beyond Aberdeen and Stavanger and into international markets for the oil industry."
Granite PR founder and managing director Brett Jackson, said: "I am delighted and encouraged that in the current climate we still have a full house of people willing to explore collaboration opportunities between the twinned cities of Aberdeen and Stavanger.
"Today we had the views of the operator, the service company, the rapid growth technology company and the hospitality company and all the speakers we heard from today are still seeing growth and opportunities. We've seen the Gateways grow from being a two-hour lunch into an ongoing conjugate between Aberdeen and Stavanger. We see our role as promoting and connecting those hubs and putting the right people in front of each other to network."
Recommended for you

Gas prices: Energy firms warned government two years ago that sector was fragile