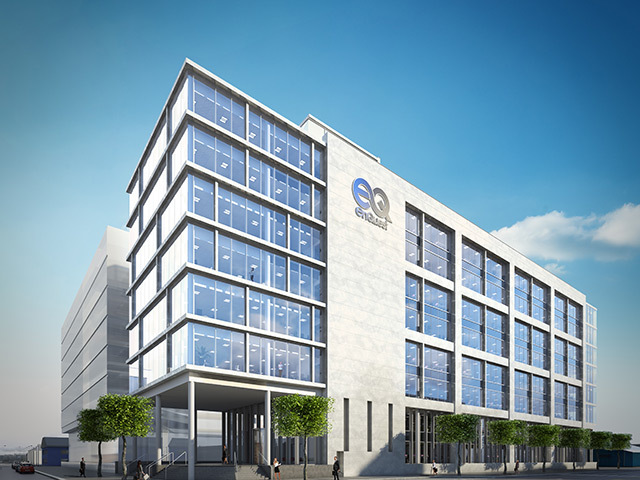 Cash-strapped oil and gas explorer EnQuest is set to raise £50million through the sale of its new headquarters building in a deal that was struck just weeks before staff move in.
It is thought Rockspring Property Investment Managers was the successful bidder after EnQuest put its Aberdeen HQ building up for sale earlier this year.
Trade publication Property Week reported that Rockspring, which manages about £5.6billion worth of property assets across the UK and Europe, put the offer on Annan House behind Union Square in this week.
The 8-storey building was built for EnQuest by Drum Property Group as part of its £100million project to redevelop the formerly derelict Aberdeen Seafood Park on Palmerston Road.
A spokeswoman for the firm declined to comment on the transaction but confirmed that plans to move into the building were on schedule and would take place in a few weeks.
There were no details available on how long EnQuest would lease the building once the sale goes through.
When EnQuest revealed it would press ahead with the scheme in 2013, David Heslop, then EnQuest's Managing Director UKCS, said ownership of the building was "testimony to the importance of Aberdeen to the future success of EnQuest's business and emphasises the city's status as our centre of operational excellence".
But along with most oil and gas firms it has felt the bite of the oil price crash.
In April EnQuest confirmed it was looking to reduce the number of staff and contractors it employs by 150, including some office-based employees. In line with most producers, EnQuest also moved to cut contractor rates by 25%.
Neil McCulloch, president, North Sea, EnQuest said the move was in response to "unsustainably high operating costs". But last month, EnQuest said its plans for the North Sea were "on schedule and on budget" as it pressed ahead with plans to double output from its assets in the UK.
The North Sea-focused oil and gas firm
Its Alma/Galia central North Sea development, about 193 miles south-east of Aberdeen, is due onstream in mid-2015. EnQuest also has a 60% stake in Kraken, one of the largest current developments in the North Sea, which is on schedule for start-up in 2017. It also specialises in increasing production from old assets such as its Thistle, Heather, Northern Producer and Kittiwake platforms.
Recommended for you

Interview: New CEO at Wood Ken Gilmartin feels like he's 'coming home'