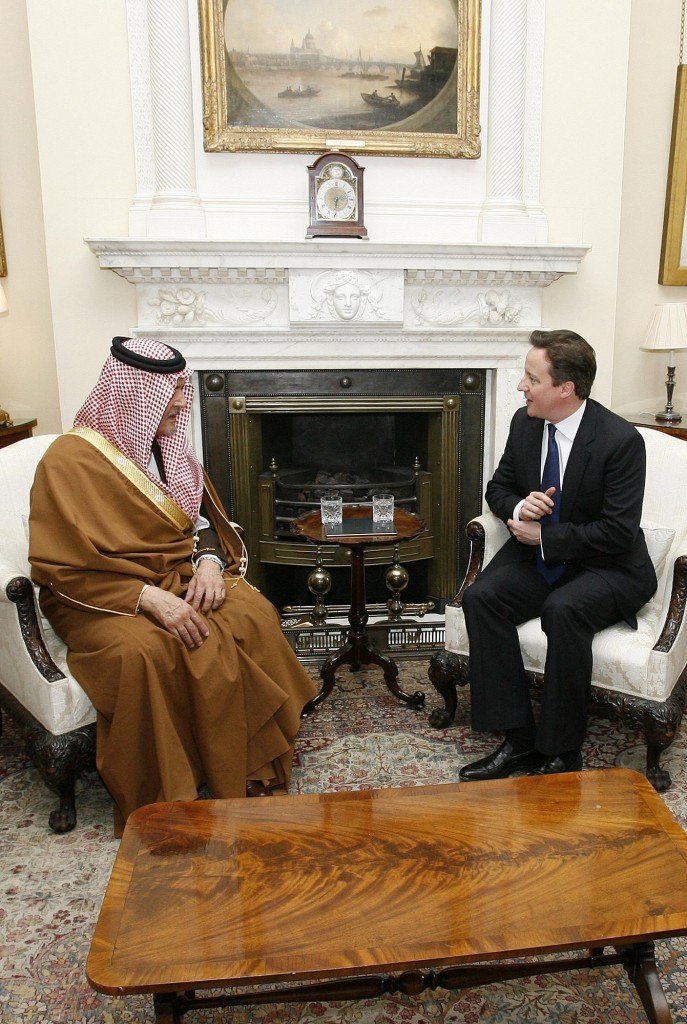 David Cameron has paid tribute to Saudi Arabia's Prince Saud al-Faisal, the world's longest-serving foreign minister, for his "great wisdom" following his death aged 75.
Prince Saud was in the post for four decades until his retirement in April.
His tenure saw him navigate the oil-rich region through a number of crises, including Lebanon's civil war in the 1970s and 1980s, the 9/11 terror attacks in the US and subsequent invasion of Iraq, and most recently the rise of Islamic State (IS).
The Prime Minister echoed comments by US secretary of state John Kerry who previously hailed Prince Saud as being "among the wisest" foreign ministers.
Mr Cameron said: "I am saddened to hear of the death of His Royal Highness Prince Saud al Faisal.
"Many, including myself, have benefitted from his great wisdom in international affairs over his long years of service to the Kingdom. I would like to offer my sincere condolences to the Saudi royal family and to the people of the Kingdom during this difficult time."
Foreign Secretary Philip Hammond said Prince Saud had made a "long-standing contribution to diplomacy and foreign affairs throughout the world" which will be remembered.
One of Prince Saud's three daughters is married to Prince Sultan, the son of Saudi Arabia's King Salman.
King Salman came to the throne in January after the death of his half-brother King Abdullah.
Mr Cameron and the Prince of Wales travelled to Saudi Arabia to pay their respects after the 90-year-old's death but faced criticism by some who condemned the Saudi administration's human rights record.
It is the only country in the world where women are not allowed to drive, and has been heavily criticised over the sentencing of blogger Raif Badawi to 1,000 lashes for criticising Saudi Arabia's powerful clerics.
Mr Hammond last month said he had raised Mr Badawi's case with the "most senior levels" of the Saudi leadership.
Britain is among a number of western governments accused of turning a blind eye in return for lucrative arms sales and the continuing flow of Saudi oil.
Recommended for you
X

Prince Saud Al-Faisal dies at 75