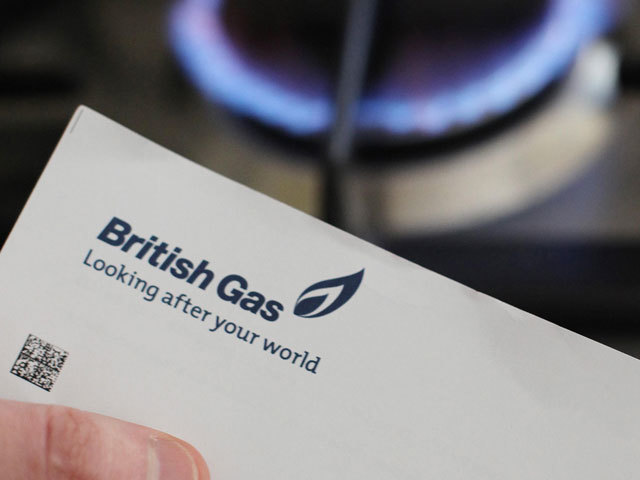 Average annual bills for British Gas customers are set to fall by £35 after the company announced a 5% cut for prices for household gas.
The move, which is expected to be followed by the other "Big Six" major energy firms, will come in ahead of the winter and reflects lower costs, according to British Gas managing director Mark Hodges.
It comes as National Grid warned it would have to spend more money on putting measures in place to keep the lights on this winter – adding an average extra 50p onto consumer bills – in the face of a worsening energy crunch.
The closure of some power stations would have left a spare capacity of just 1.2%, and the company is paying mothballed plants to be on standby and some industries to be ready to power down if needed at times of peak demand.
The contingency measures will boost the capacity margin to 5.1%, the National Grid assessment shows, but has cost £36 million.
Last year's power capacity margin was 4.1% without additional provisions, which raised the breathing space to 6.1%.
But mild windy weather, high levels of electricity imports from the continent and greater than expected levels of available power plants meant the capacity margin was "adequate", and extra help to meet demand was not needed, the report said.
This winter the margins will be tighter, the assessment found, requiring more measures to be bought to balance the system and ensure the lights stay on.
Cordi O'Hara, National Grid's director of market operation, said: "It's clear that electricity margins for that coldest, darkest half hour of winter are currently tighter than they have been, due to power station closures.
"As system operator, we feel we've taken a sensible precaution again this winter to buy some extra services.
"Together with the tools we already use to balance the network these additional services will significantly increase the energy reserve available this winter."
National Grid said it expected gas supplies to be sufficient this winter.
British Gas said while it was cutting gas prices, electricity prices will remain unchanged, as transmission and distribution costs as well as other levies are expected to rise by 4% over the year.
The company said the price cut for 6.9 million British Gas customers on standard and "fix and fall" tariffs will come into effect on August 27, prompting criticism the company had not brought it in sooner than the end of next month.
Brokers at Jefferies said wholesale 2015/16 winter gas prices have fallen by 23% in the last 12 months.
They added that British Gas was now the cheapest of the Big Six for standard tariffs, although they said there were cheaper fixed price tariffs available.
The price cut comes two weeks before British Gas's parent company Centrica will release its financial results on July 30 for the first half of its year.
Mr Hodges said: "British Gas is committed to offering competitively priced products and the price cut we're announcing today demonstrates that.
"It's the second price reduction from British Gas this year, bringing bills down by an annual average of £72.
"There are a range of costs that make up energy bills, some decreasing and others increasing. This reduction reflects our lower projected total costs for 2015 and 2016 and we're pleased that customers will see the benefits in their gas bills ahead of next winter."
The company said the gas price cut announced today is an average reduction of 5%, with variations reflecting the cost of distributing energy to different regions.
Energy and Climate Change Secretary Amber Rudd said: "My top priority is to keep bills down for hard-working families and businesses across the country.
"British Gas has taken a step in the right direction to make sure bill payers are getting a fairer deal through lower bills and I urge other energy companies to follow their lead.
"We won't hesitate to take further action where the market is not delivering a fair deal for bill payers – including doing more to support switching, ensure the swift roll-out of smart meters and increase competition in the energy market."
The announcement by British Gas comes after watchdog the Competition and Markets Authority (CMA) last week said British households are overpaying for their energy by around £1.2 billion a year and are failing to switch to get the best deals.
The CMA said its year-long inquiry into the energy sector found tariffs offered by the Big Six energy suppliers were around 5% higher than they should be between 2009 and 2013.
The watchdog put forward plans to cap prices for around 70% of customers with the Big Six providers – a move opposed by the Government.