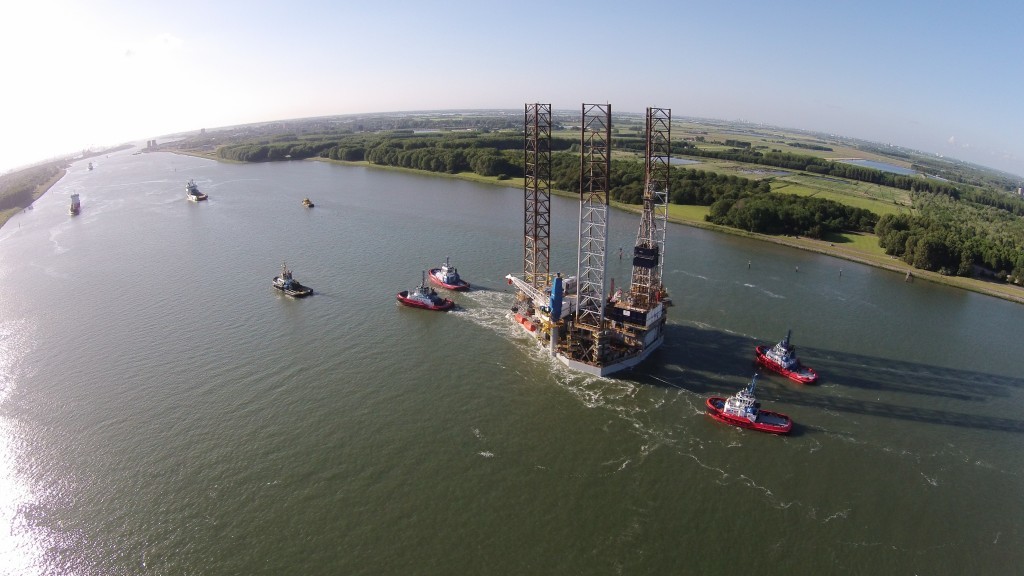 This image shows the Paragon B391 drilling rig leaving Rotterdam as it made its way to Centrica's decommissioning projects in the southern North Sea gas basin.
The photo, which was captured by a drone, shows the rig as it travelled to the site where it will carry out well plugging and abandonment activities on two single-well subsea fields.
Paragon will work on the Stamford gas and Rose decommissioning project.
Stamford is located 140km offshore UK in block 49/10c in the southern North Sea and was discovered in 1990 and developed by Centrica Energy.
The field produced around 6.5billion cubic feet of gas during its lifetime.
Meanwhile the Rose gas field, which is located offshore UK in block 47.15b in the southern North Sea, was developed using subsea infrastructure in 2004 following its discovery in 1998.
The field stopped producing gas last year, with approval for the decommissioning project awarded last month.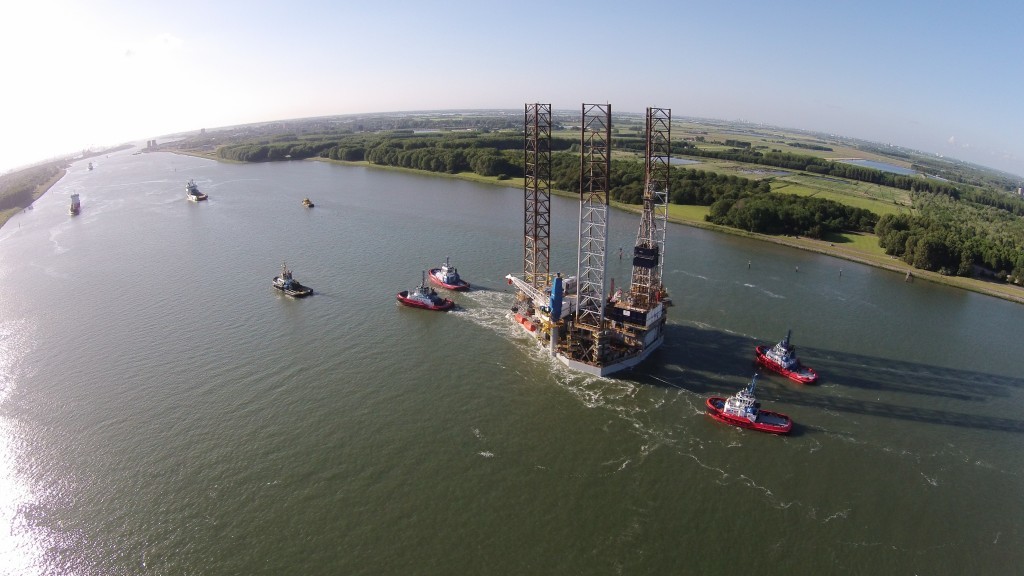 Colette Cohen, exploration and production senior vice-president for UK-NL, said: "The approval of the project underpins our commitment to good stewardship as a mature asset operator and to efficient full asset lifecycle management.
"The project will build upon our growing decommissioning, well plugging and abandonment experience and capability."
Earlier this month Centrica said up to 80 jobs could be created in the UKCS as the company unveiled a new project aimed at boosting gas production.
The energy giant plans to tap into new reserves in the North Morecambe field, with work beginning this month.
The move is set to take investment in the region past the £100million mark and unlock as much as 8.8billion cubic feet in new gas reserves.
Recommended for you
X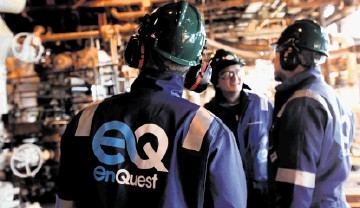 Contractor job losses lower than previous estimate as EnQuest moves to equal time rota