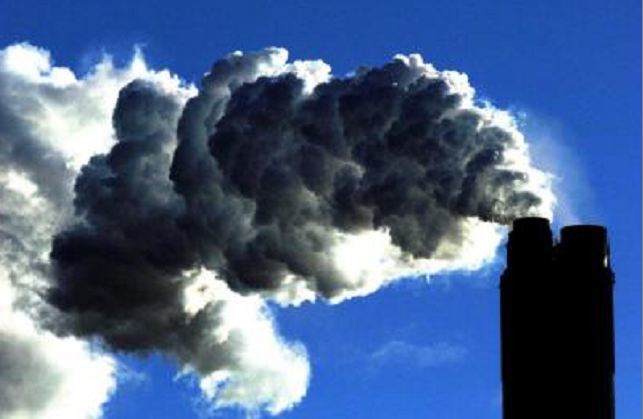 Physically removing carbon from the atmosphere cannot be relied upon to prevent extreme global warming or save the oceans from acidity, scientists have warned.
Carbon capture and enhanced natural "sinks" are simply not feasible methods of limiting warming because of the sheer scale of the challenge, according to one study.
Another team found that even aggressive carbon dioxide removal (CDR) policies would take centuries and possibly thousands of years to reverse ocean acidification.
In both cases, the experts concluded there was no way of dodging the need for substantial cuts in greenhouse gas emissions.
Scientists and governments around the world have agreed that average global temperatures should not be allowed to rise beyond 2C above pre-industrial levels by the end of the century.
Warming above this threshold is predicted to lead to harmful climate change effects that may be impossible to reverse.
Carbon removal technologies have been proposed as one way to keep a lid on global warming without making drastic emission cuts that could have a traumatic impact on some economies.
Such solutions include capturing carbon from the atmosphere or emission sites, or artificially enhancing natural sinks that absorb carbon such as forests.
But life is seldom that simple, as the scientists writing in the journals Nature Communications and Nature Climate Change point out.
Researchers led by Thomas Gasser, from the Institut Pierre-Simon Laplace in France, studied the comparative effects of reducing fossil fuel consumption and "negative emissions" achieved by removing carbon.
They concluded that even under the "best case" climate change scenario which assumes significant emission cuts, between 0.5 and three gigatonnes (three billion tonnes) of carbon would have to be extracted each year to meet the 2C target. This would require a storage capacity of 50 – 250 gigatonnes.
Equivalent figures for the "worst case" scenario were seven to 11 gigatonnes per year and a storage capacity of 1,000 to 1,600 gigatonnes.
Carbon removal on this scale could not realistically be achieved, said the scientists. They wrote in in Nature Communications: "This study suggests that negative emissions alone are unlikely to be the panacea that will limit global warming below 2C and that conventional mitigation – that is, reduced consumption of fossil fuels – should remain a significant part of any climate policy aiming at this target."
The second study led by a team from the Potsdam Institute for Climate Impact Research in Germany found that carbon removal was an equally futile way to combat ocean acidification.
Even removing 2.5 times all the carbon currently released annually into the atmosphere until the year 2700 would not restore ocean conditions to their pre-industrial state, it found.
The scientists used climate computer simulations to study the effects of extracting up to 25 gigatonnes of carbon per year.
Dr John Schellnhuber, director of the Potsdam Institute, said: "In the deep ocean, the chemical echo of this century's CO2 pollution will reverberate for thousands of years. If we do not
implement emissions reduction measures in line with the 2C target in time, we will not be able to preserve ocean life as we know it."
Acidified oceans rob creatures such as shrimps, clams and corals of the raw material they use to build their shells and exoskeletons. This has knock-on effects further up the food web, leading to depleted fish populations.
Dr Nick Riley, from the British Geological Survey, said: "Fossil fuels are the problem and it is fossil fuel emissions that need to be urgently targeted.
"Alternative low emission technologies need to be accelerated and we need to see far more support in publicly-funded R&D on a level at, or greater that that given to nuclear fusion.
"We also need rigorous emission lifecycle studies on alternative technologies and to only deploy those that are appropriate for their geographic location and that can reduce emissions quickly and at the lowest cost per tonne of CO2 avoided."
Recommended for you

Offshore Energy industry and its role in security and a low carbon future