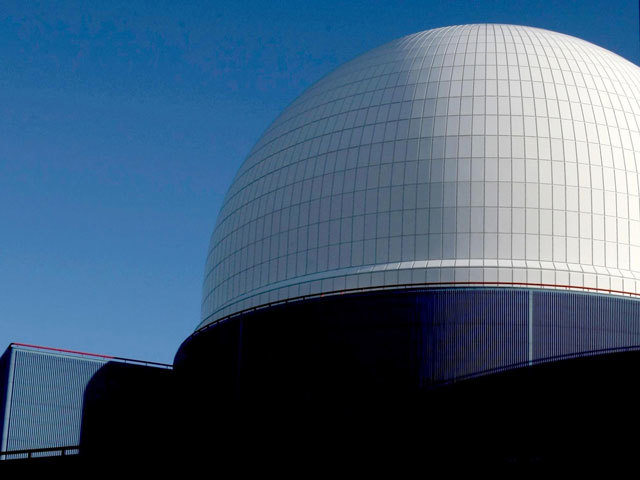 Finnish companies signed up to help fund a nuclear plant in the far north as a government deadline loomed to line up financing.
State-controlled utility Fortum Oyj, stainless steel maker Outokumpu Oyj and real estate developer SRV Oyj on Wednesday announced plans to either buys stakes in the Fennovoima Oy project or increase their current holdings.
Finnish investors had been deserting the project, approved more than five years ago, in droves as electricity prices declined and the country's economy contracted. The last minute commitments from some local powerhouses may allow the government to fulfill its publicly stated goal of having 60 percent ownership for the new reactor from within the European Union and European Free Trade Association.
"I'm confident that there will be a solution," Fennovoima CEO Toni Hemminki said in an earlier interview, adding that Finland needs more nuclear power to prosper economically and meet future energy needs.
Finnish Economy Minister Olli Rehn, who previously was the EU's economic chief, will hold a press conference later Wednesday to discuss whether he will let the project move forward.
Rosatom Corp. — a Russian-state owned nuclear company that does everything from purchasing uranium to design, construction and commissioning of plants — had offered to step in to fill the gap. The Finns, however, balked at the idea of Rosatom, which has been contracted to build the reactor and owns 34 percent of the project, of having too much influence.
Backers had been hoping for a last-minute deal that would see Fortum, majority owned by the Finnish state, taking a 15 percent stake in Fennovoima. In exchange, Fortum wants to buy a majority holding in the TGC-1 hydro assets in northeastern Russia, near the Finnish border. Fortum announced Wednesday that it will buy a 6.6 percent Fennovoima holding, and that talks over the hydro power purchase are ongoing.
SRV said in statement that the construction company will take a 1.8 percent stake in the nuclear plant and serve as project manager for the site. Outokumpu is increasing its holding 1.8 percentage points to 14 percent.
Fennovoima's application at the end of June to move forward with the project was rejected after the government tossed Croatia-based Migrit Solarna Energija from the list of EU-based investors, arguing the company was receiving its financing from Russia. Rehn at that time extended the deadline for lining up European investors until Aug. 6.
Recommended for you

Germany nationalises gas giant Uniper to avert winter energy collapse