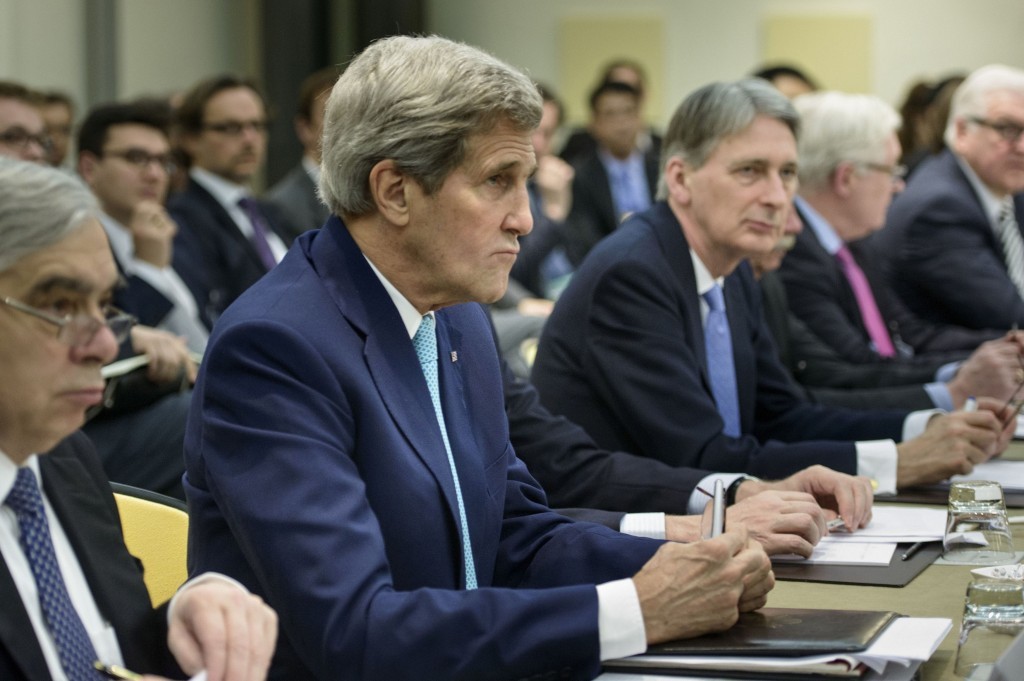 Britain must tread carefully in its newly thawed relationship Iran, but the two countries can work together to defeat Islamic State (IS) militants, Foreign Secretary Philip Hammond has suggested.
Speaking from Tehran where the UK has reopened its embassy, Mr Hammond said Iran was "too large a player" in the Middle East to leave in isolation, but insisted he was not blind to the risks the country can pose to regional stability.
Britain closed its embassy in Tehran in 2011 after a mob rampaged through the compound, smashing windows, torching cars and burning Union flags. The embassy has now reopened following a historic international deal on Iran's nuclear programme.
But the Foreign Secretary said that despite a "deep legacy of distrust", the UK and Iran share common ground on the need to defeat IS, also known as Isil, in Syria and Iraq, as well as stopping opium reaching Europe from Afghanistan.
Once the two countries start working together on these issues it will be easier to address areas of disagreement, such as on human rights in Iran, he said.
Mr Hammond told BBC Radio 4's Today programme: "We should tread carefully, there's a deep legacy of distrust on both sides and we have major areas where have very substantial policy differences.
"So we should tread cautiously, but that doesn't mean we shouldn't be talking, that we shouldn't attempt dialogue, that we shouldn't discuss areas where we do see eye-to-eye.
"We do see eye-to-eye on the need to interdict the opium traffic between Afghanistan and Europe, we do see eye-to-eye on the need to challenge Isil, for example, and there are areas where we can work together.
"And as we work more closely together in those areas we will find it easier to have a sensible dialogue about the many areas on which we disagree, including human rights in Iran."
Mr Hammond said he was not "blind to the faults" with Iran, but insisted it was crucial to work with the major regional power.
He said the incendiary language of Iranian supreme leader Ayatollah Khomeini in relation to Israel could be seen as "revolutionary sloganising", in contrast with the more moderate actions of president Hassan Rouhani.
Speaking ahead of a meeting with Mr Rouhani, Mr Hammond added: "Iran is too large a player, too important a player in this region, to simply leave in isolation without any interaction with them."
Last month, Iran struck a deal after a decade of negotiations with world powers over its nuclear programme, with some sanctions being lifted – including oil exports – in return for allowing inspections.
Oil in London slid below $45 a barrel this week for the first time since March 2009 as Iran reiterated it will boost production and US drillers showed no signs of slowing.
Iran's Oil Minister, Bijan Zanganeh, said on Sunday that holding an emergency OPEC meeting may be "effective" in stabilising the oil price, Iran's oil ministry news agency Shana reported.
Mr Hammond is the first British foreign secretary to visit Tehran since 2003 and only the third UK minister to visit since the 1979 revolution.