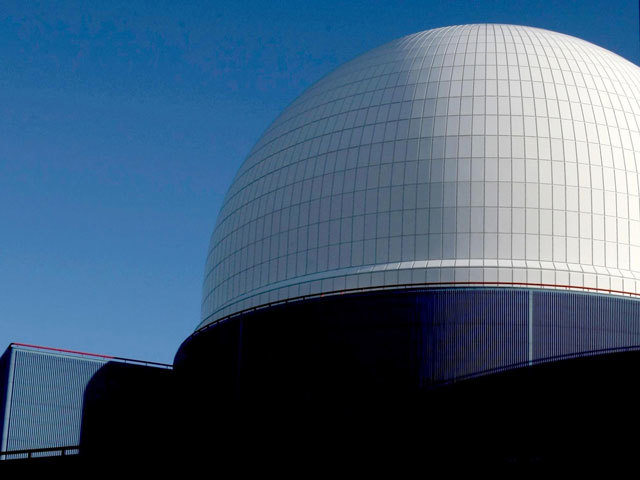 Emirates Nuclear Energy Corp., the company developing the Gulf Arab region's first nuclear power plant, is reviving plans to borrow from banks and other financial institutions to help fund the $25 billion project, four people with knowledge of the matter said.
Export-Import Bank of Korea will provide about $1.5 billion for the project, the people said, asking not to be identified as the information is private. Enec, as the company is known, is also in talks with five banks to provide about $250 million for the project, they said. HSBC Holdings Plc is advising Enec on the deal, and Standard Chartered is advising Korea Electric Power Corp., which will build and operate the nuclear plant, the people said.
Abu Dhabi is building four nuclear reactors as part of its plans to invest in renewable sources of energy and cut its reliance on oil and gas for power generation. The first reactor is on schedule to be completed in 2017, Enec said in a statement published by the Emirates News Agency yesterday. Enec had been in talks to raise $2 billion from banks in 2012, but dropped the plans in 2013 and has been funding construction from the state budget.
National Bank of Abu Dhabi, First Gulf Bank, and Union National Bank are in talks to provide loans for the project, along with HSBC and Standard Chartered, the people said. Most of the funding for the project will be provided by the Abu Dhabi government, the people said.
"The UAE peaceful nuclear energy program is currently financed by the Government of Abu Dhabi," Enec said in a statement. "ENEC is progressing on project financing. However, as a matter of policy, we do not disclose commercially sensitive information. A full announcement will be made in due course."
HSBC, Standard Chartered, National Bank of Abu Dhabi, First Gulf Bank, and Union National Bank all declined to comment.
Recommended for you

ADNOC Drilling lands $2bn contracts for Ghasha 'mega-project'