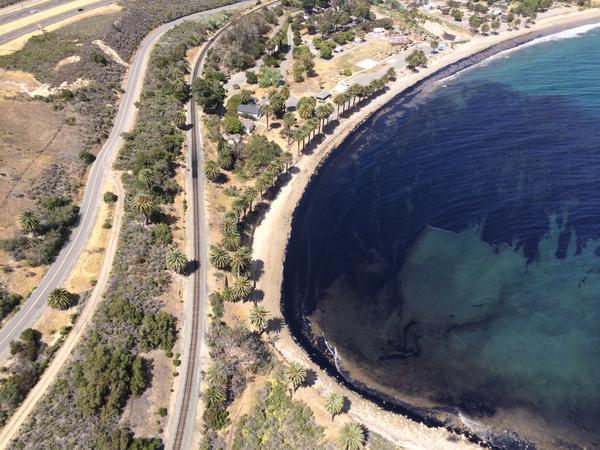 Jerry Brown's dreams of cutting California's gasoline use in half and imposing a stricter limit on greenhouse-gas emissions may have died on the legislative floor last week. But they live on elsewhere.
There are plenty of ways for the four-term governor to achieve his goals with an end-run around the legislature. For one, Brown has state agencies under his control already entrusted with his climate change mission. And he suggested last week that he's ready to use them to achieve his targets.
The California Air Resources Board that runs the state's carbon market and other programs aimed at curbing pollution"has all the power that it has had, and it will continue to exercise that power, certainly as long as I'm governor," Brown said during a press conference with reporters Sept. 9.
The governor of the most populous U.S. state would be taking a page straight from the Obama administration's play book, exacting his climate policies through regulatory means after failing to push them through the legislature. In August, the U.S. Environmental Protection Agency issued rules that will establish a carbon-trading system, five years after Republicans in Congress shot down Obama's plan for a federal cap-and-trade program.
Brown "will try to use state agencies to reduce greenhouse gases including reducing petroleum," said Jessica Levinson, a professor at Loyola Law School in Los Angeles who focuses on governance and election law. "He largely sees the environment as part of his legacy."
Two key pieces of legislation championed by California's environmentalists and their allies, including Brown and Democratic leaders, were killed in the session that ended Friday. One would have cut fuel use in half by 2030. The other would have rolled back greenhouse-gas emissions to 80 percent below 1990 levels by 2050.
The California Air Resources Board has already started programs that'll help Brown achieve his goal of cutting petroleum demand, said Dave Clegern, a spokesman for the agency in Sacramento. "We know it is manageable and we are proceeding as he has directed," Clegern said.
In the absence of a legislative mandate, Brown may also issue executive orders or start a ballot initiative to achieve his climate goals, Levinson said.
In some ways, he already has.
An executive order that Brown signed in April calls for a 40 percent cut in greenhouse gases by 2030 from 1990 levels. That alone would require California to source more than half its power from clean energy sources, said Terrie Prosper, a spokeswoman for the California Public Utilities Commission.
"The CPUC has authority to set procurement requirements," she said. "The governor's executive order would give us direction to use that in our procurement."
Recommended for you

Russian sustainability scores rise, but climate goal still lags