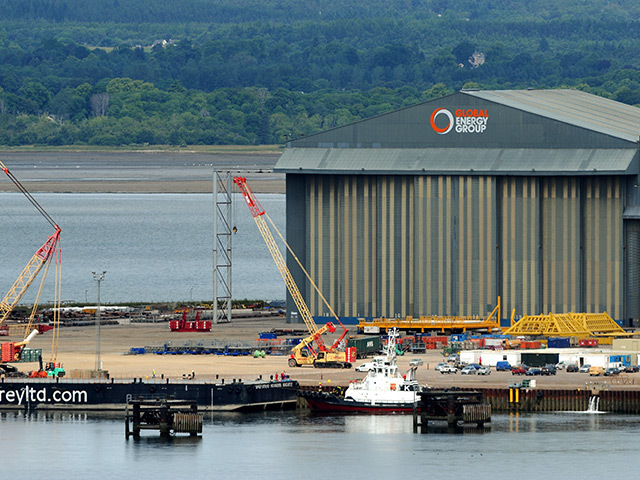 Oil and Gas Authority chief executive Andy Samuel visited the north of Scotland to attend the first ever Oil and Gas UK Fabricators Forum to be held in the Highlands.
He also visited Nigg Energy Park to officially open Global Energy Group's new £20 million quayside facility.
Samuel praised Global for investing in Nigg and cited it as a positive step during difficult times for the oil and gas industry.
Samuel said, "Global Energy's investment to extend its already impressive facility at Nigg is great news for the UK fabrication sector, a critical part of the world-class oil and gas supply chain which supports 375,000 jobs across the UK and contributes billions of pounds to our economy each year.
"I am also pleased to attend today's meeting of the UK Fabricators' Forum and reaffirm the Oil and Gas Authority's commitment to work with operators and service companies to support the development of a strong supply chain anchored in the UK and competing globally."
Global Energy Group chairman Roy MacGregor, said: "I feel this investment highlights to the oil and gas and wider energy industries we are open and ready for business."
The site offers 1,000 meters of deep-water quayside space and a dry dock with supporting fabrication facilities and lay down areas.
Mr McGregor said: "It brings our spend on Nigg Energy Park to over £45 million.
"We were delighted the CEO of Highlands and Islands Enterprise, Alex Paterson attended today as it gave me the opportunity to thank HIE for their financial support for this and the wider projects we have completed at Nigg Energy Park.
"I am also pleased to say we are already enjoying an upsurge in subsea construction vessels alongside the IRM services on rigs coming into the Port of Nigg and taking advantage of these new facilities."
McGregor said that Global's investment was sending out the right messages to existing and potential customers.
Terry Savage, vice co-chairman of Oil & Gas UK and chairman of the Fabricators Group, said: "This is a particularly tough time for our industry but this extension to existing facilities is a fine example of where a company has the foresight to invest in modernising its assets and extending its capabilities to ensure it is fit to respond to current and future economic challenges.
He added: "Without doubt fabricators are facing difficult times ahead, so sharing thoughts and ideas on how best to create opportunities for the UK yards is really important."
Recommended for you

Three more renewable energy firms add voices to Cromarty green freeport bid