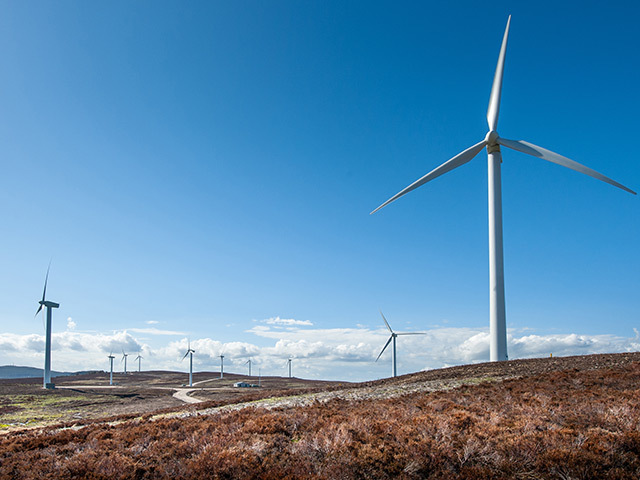 Companies including Nike, Procter & Gamble, Asda-owner Walmart and Starbucks have pledged to use 100% renewable electricity.
Goldman Sachs, Johnson & Johnson, Salesforce, furniture company Steelcase and financial firm Voya Financial have also made the commitment to source all of their electricity from renewables to reduce carbon emissions and seize business benefits.
The announcement by the US firms made at the Climate Week event in New York brings the number of companies around the world which have made the "RE100" commitment to renewables to 36,
including Marks & Spencer, BT Group, Nestle and Ikea.
It comes ahead of crucial UN talks which aim to secure a new global deal on tackling climate change in Paris in December.
Some of the firms have set target years for becoming 100% renewable, including Goldman Sachs which has outlined a 2020 target and Nike by 2025, while Steelcase became 100% powered by renewables last year.
Mark Kenber, chief executive of the Climate Group, which leads the RE100 campaign and organises Climate Week, said: "Research shows that the most ambitious companies have seen a 27% return on their low carbon investments – no wonder new names keep joining RE100.
"Lowering risk, protecting against price rises, saving millions and boosting brand is what shaping a low carbon economy is all about.
"Today these companies are signalling loud and clear to negotiators that forward-thinking businesses back renewables and want to see a strong climate deal in Paris."