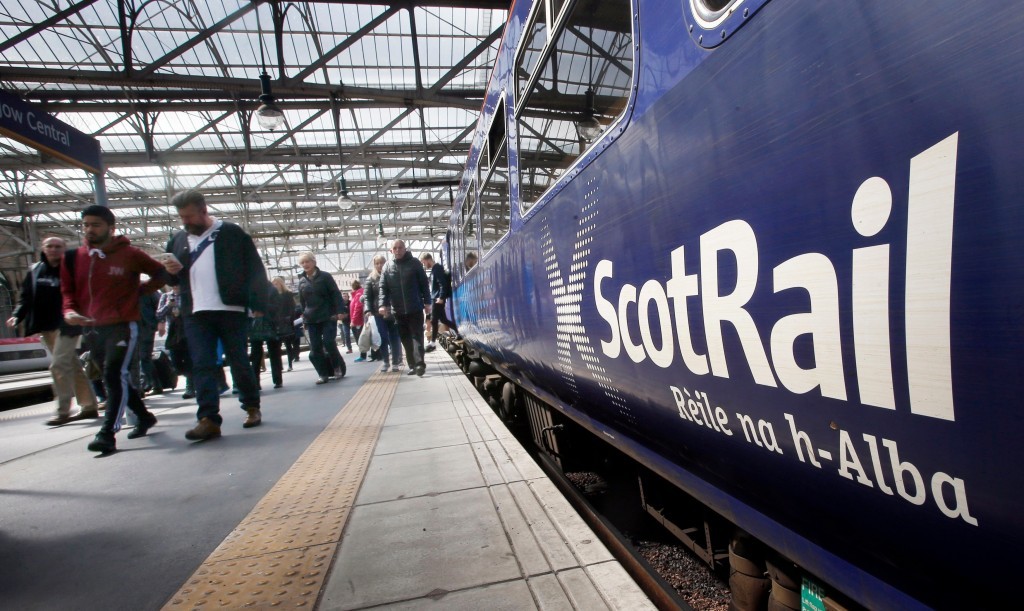 Scores of offshore workers are among more than 22,000 applicants for just 100 train driver jobs across Scotland.
Staff at oil and gas firms who are either facing redundancy or an uncertain future because of the oil price are aiming to put their careers on a new track.
It is believed a number of disillusioned police officers have also shown an interest in the traineeships being offered at rail depots in Aberdeen, Inverness, Edinburgh, Glasgow, Perth and Stirling.
ScotRail will offer successful applicants a £24,559 starting wage – which will gradually rise to £43,212 following a probationary period.
Jake Molloy, regional organiser of the National Union of Rail, Maritime and Transport Workers (RMT) said last night a number of North Sea workers were among the thousands vying for a place behind the controls of a locomotive.
Mr Molloy said: "A load of offshore boys have said they were going to apply. You don't get downturns in train driving.
"A lot of them are fed up with the boom and bust approach and the insecurity of the offshore industry.
"Train operations are only going to increase, they're not going to decrease.
"I think it's a reflection of how people see that particular industry, it's an attractive prospect, and I think it also reflects the job market in Scotland right now.
"There's a lot of insecurity, especially in the offshore sector, so you're going to get a lot of applicants from that sector."
A recent survey showed about a third of Police Scotland's employees wanted to quit the force in the next three years and it is believed some of them are eyeing the ScotRail vacancies.
One train driver said last night that applicants with a police background would have a good chance of securing traineeships, due in part to their training.
He added: "It wouldn't surprise me, as they do tend to like those from armed forces, the police and the prison forces, they tend to have a very high success rate in getting jobs.
"We've got quite a few ex-forces and prison officers where I work, anyone from quite a regimented background will do quite well, not just in the interview but in the aptitude test as well, which involves a load of psychometrics, measurement of rational thinking, maths, engineering and so on.
"In fact, I know that a number of former police officers are currently undergoing trainee programmes where I work right now."
Last month Energy Voice reported that a city-based oil services firm had 800 applicants for an administration role, with many applications coming from highly qualified engineers desperate for work.