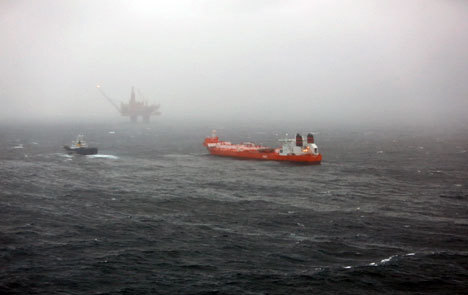 An environmental group in Norway is reportedly threatening to file a police complaint against Statoil following an oil leak in the North Sea.
The company announced yesterday an oil spill had been discovered during the loading of oil from the Statfjord A platform tanker.
According to reports in Norwegian media the Bellona Foundation claim the spillage is third such incident since 2007.
The group's President Frederic Hauge said the group would now be consulting with Statoil and relevant authorities to clarify a number of causes.