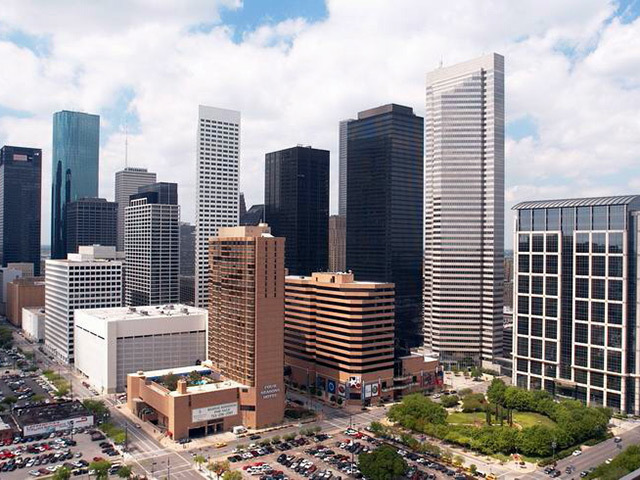 The oiliest county in Texas has seen its new natural gas production capacity more than double as drillers home in on their most profitable acreage.
The peak output rate from new gas wells in Karnes County has surged 134 percent since January, estimates from Drillinginfo show. The only other county in Texas's Eagle Ford shale patch where new gas capacity's gaining is Live Oak, about 50 miles southwest of Karnes, the Austin-based energy data provider said.
Gas producers are focusing on the most prolific parts of their plays as they grapple with the worst price collapse since 2008, and Karnes County has long been a sweet spot in Texas's Eagle Ford formation. The 20,000-square-mile shale play supplies about one-sixth of the nation's crude.
Karnes County, southeast of San Antonio, is home to "top- tier acreage," Chris Smith, senior research analyst at Drillinginfo, said in a telephone interview Wednesday. "In this pricing environment, a lot of the rigs still active would be moving toward that core area."
The retreat to core fields, known as high-grading, is occurring in oil and gas fields across the US Drillers are eager to cut costs amid low prices and focus their rigs on sweet spots that produce the most, Smith said.
Natural gas prices have fallen about 36 percent over the past year and the front-month contract lost 0.2 percent to $2.448 per million British thermal units on the New York Mercantile Exchange at 1:25 p.m. Singapore time on Friday. U.S. crude prices have plunged 43 percent over the same period.
Drillinginfo's "new production capacity" estimates are based on the peak output of newly drilled wells that are near each other and of the same wellbore type, Roxanna Salas, a spokeswoman for Drillinginfo, said.
Rigs actively drilling wells in Karnes County total 24 this month, the highest among the 11 Eagle Ford shale counties for which complete data was available, according Drillinginfo. That's up from 19 in June.
Going forward, Smith said, producers are "more focused on drilling near highly productive wells."
Recommended for you

Oil's sizzling rally takes a breather after tumultuous week