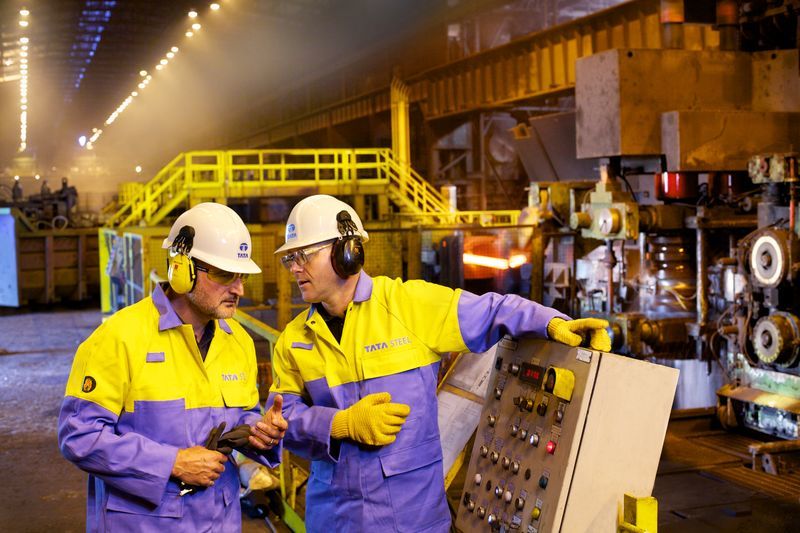 More steel jobs are set to be axed, plunging the industry into further crisis.
Caparo is understood to be set to go into administration, with the loss of around 1,800 jobs.
The cuts would hit several parts of the UK, including the West Midlands.
The firm, which is owned by Labour peer Lord Paul, produces a number of steel products.
The news comes ahead of an expected announcement on Tuesday by Tata, confirming 1,200 job losses at steel plants in Scunthorpe and Scotland.
Roy Rickhuss, general secretary of steelworkers' union Community, said: "This news is another devastating blow to Britain's steel industry.
"Caparo's workforce produce high quality finished steel products and has been battling against an increasingly challenging global market. The loss of 1,800 jobs would have a serious impact on the communities around Caparo's workplaces.
"This news is a tragic reminder of the urgent need for government action to help our steel industry survive. Crippling energy costs and the dumping of cheap Chinese steel is threatening the very future of the UK's steel sector.
"We will be working to support our members within Caparo at this difficult time and are seeking an urgent meeting with the company to understand exactly how this announcement will impact the workforce.
"This is an industry-wide crisis. It is vitally important that Britain's steel companies hold their nerve and that government works with unions and the industry to build a sustainable future for UK manufacturing with steel at its heart."
Angela Eagle, shadow business secretary said: "This is a further blow to the steel industry which is now on its knees, and my thoughts are with the employees of Caparo who are facing uncertainty over their future.
"The industry needs urgent action from the Government, however this Government seems content to let the industry fail."
Recommended for you

Worley to create 1,000 'highly skilled' jobs in UK to support energy transition