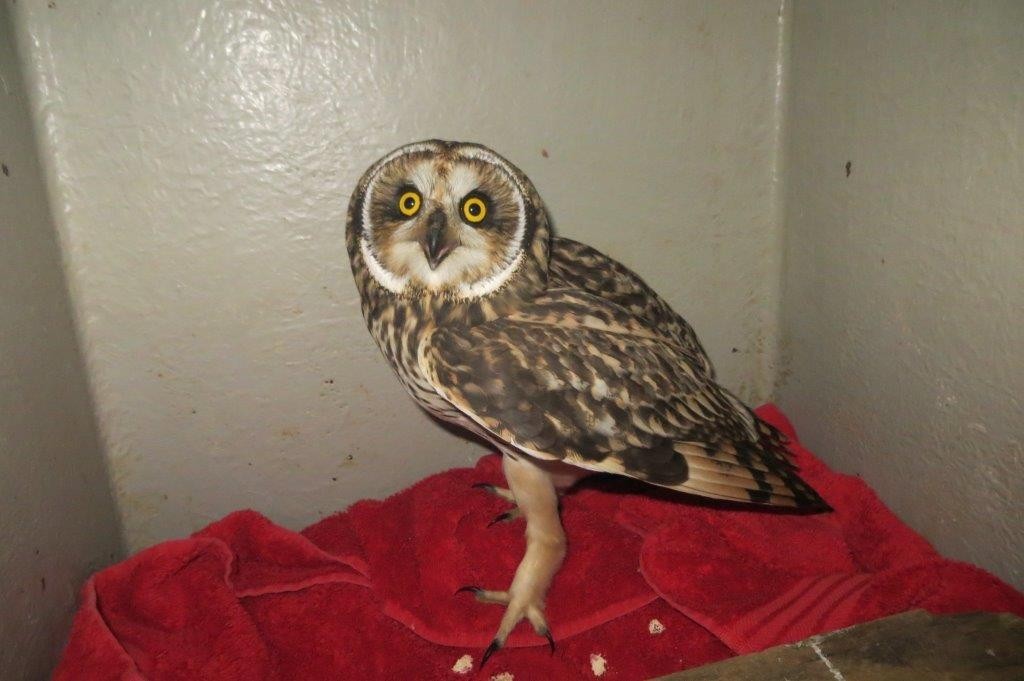 Oil workers came to the rescue when an owl crash-landed on an offshore platform in the North Sea.
The bird was airlifted to shore after it was found on the rig and is recovering in the Scottish SPCA's care.
The animal welfare charity was contacted after the exhausted short-eared owl was found on the platform last Wednesday.
The SSPCA have not been able to confirm yet on which platform the bird was found, but the animal charity said the crew had done well to look after their unexpected feathered guest.
SSPCA communications officer Claire Tait said: "We believe the guys on board kept him going with pieces of chicken and fish, so he is in really good condition. He appears to be quite young.
"It could just have been the weather and high winds that blew him off course."
The bird was flown by helicopter to Aberdeen along with the crew who were returning to the mainland. He was taken to the Scottish SPCA's National Wildlife Rescue Centre in Fishcross, Alloa, where staff will care for him until he is ready for release.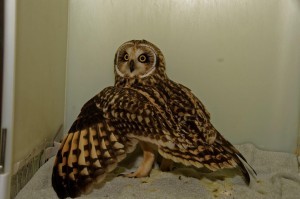 Centre manager Colin Seddon said: "The owl is doing great after his lengthy flight.
"He is waiting for a vet check before going out to our aviary and providing all is well he will be released within the next few weeks depending on weather conditions.
Chief Inspector John Carle said, "It was fantastic that the owl was able to ride in the helicopter with the crew and we would like to thank everyone for their assistance.
"This is not the first time this has happened. There have been previous instances where birds have landed on oil rigs and been brought over to the mainland.
"In June, a lost racing pigeon was rescued after crash landing 160-miles offshore.
"It's great that there are people looking out for these birds."
Anyone who discovers an injured or distressed animal should call the Scottish SPCA Animal Helpline on 03000 999 999.
Recommended for you

Oil and gas veteran remembered as 'one of life's good guys'