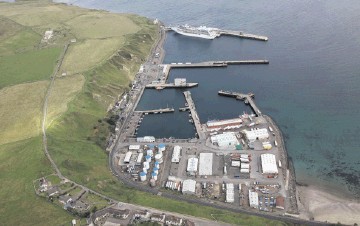 ASCO said it will divest the majority of the company's non oil and gas-related waste services following a strategic review.
Biffa Waste services has agreed to purchase the waste management site in Sheffield where the international oilfield services company operates the bulks of the asset.
The move will affect around 20 personnel who will transfer to Biffa's employment under the Transfer of Undertakings regulations.
The company said the decision reinforces it "ongoing commitment" to its oil and gas business.
Chief executive Alan Brown said: "We have been very open about the fact ASCO's core focus exists within the Oil and Gas industry. In line with this strategy, it makes sense for us to streamline our business to reflect our intentions.
"We are proud of the successful growth our waste business achieved in the non-oil and gas market, however the time has come for us to move our emphasis elsewhere."
Earlier this year, in an exclusive interview with Energy Voice, Brown said the price of oil remaining at $50 would be a "very good thing" for the North Sea as it would increase collaboration.
Recommended for you

Shell CEO has 'flung open a door on windfall tax'