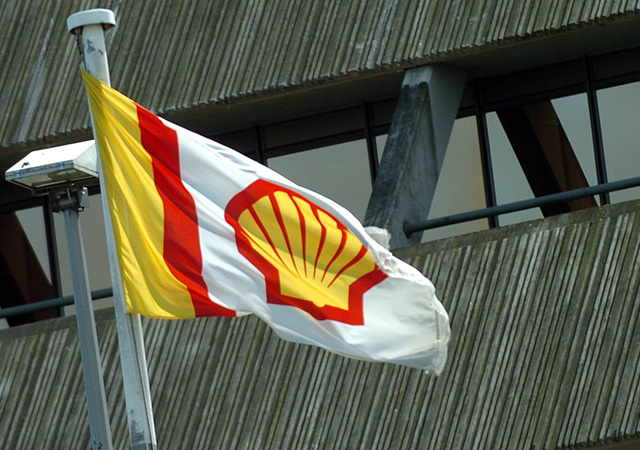 Carbon capture and storage projects need a $60 to $80 price for carbon dioxide to justify building them, Royal Dutch Shell Plc Chief Executive Officer Ben van Beurden said.
That's more than five times the current price of C$15 ($11.27) a ton in Alberta, Canada, where the oil company began commercial operations for a CCS project Friday.
The technology is still too expensive for wide-scale use without government support, van Beurden said in a briefing with journalists at the company's Scotford refinery near Edmonton, Alberta.
The price of carbon dioxide varies around the world and is expected to increase to C$20 a ton in Alberta next year.
"We will do this provided there is an economic rationale for doing it," van Beurden said. "It needs to make economic sense."
United Nations climate talks that begin in Paris this month are unlikely to result in a carbon price high enough to spur construction of more CCS projects, van Beurden said.
With global energy consumption expected to double in the coming decades, the technology is seen as a necessary part of the international effort to keep the planet's temperature from rising more than 2 degrees Celsius (3.6 degrees Fahrenheit).
Shell's Quest carbon capture and storage facility will extract 1 million tons of the gas from its Scotford refinery each year.
The carbon dioxide will be injected into an underground saline formation about 80 kilometers (50 miles) from the plant.
It's the first in North America to store CO2 in a deep saline formation.
Among the largest commercially operating CCS projects is the C$1.4 billion ($1.05 billion) Boundary Dam coal station in nearby Saskatchewan that began collecting and transporting CO2 last year for use in oil fields.
Capturing carbon from refineries, electricity generation and cement plants before the gas gets into the atmosphere is one of the few ways to commercially tackle emissions from existing sources.
Fossil fuels will likely provide about 60 percent of the world's primary energy consumption by 2040, according the Global CCS Institute.
There are 15 large-scale CCS projects operating around the world.
CCS technology is being counted upon to carry 14 percent of the burden of holding greenhouse-gas emissions at bay between now and 2050, according to the International Energy Agency, a Paris-based policy adviser for developed nations.
That's the equivalent of eliminating hundreds of the world's coal plants.
"If we are serious about tackling this reality, full use of carbon capture and storage is required," Brad Page, chief executive officer of the Global CCS Institute, said in a report published Nov. 4.
Recommended for you

ExxonMobil, CNOOC and Shell team up for carbon capture and storage hub in China