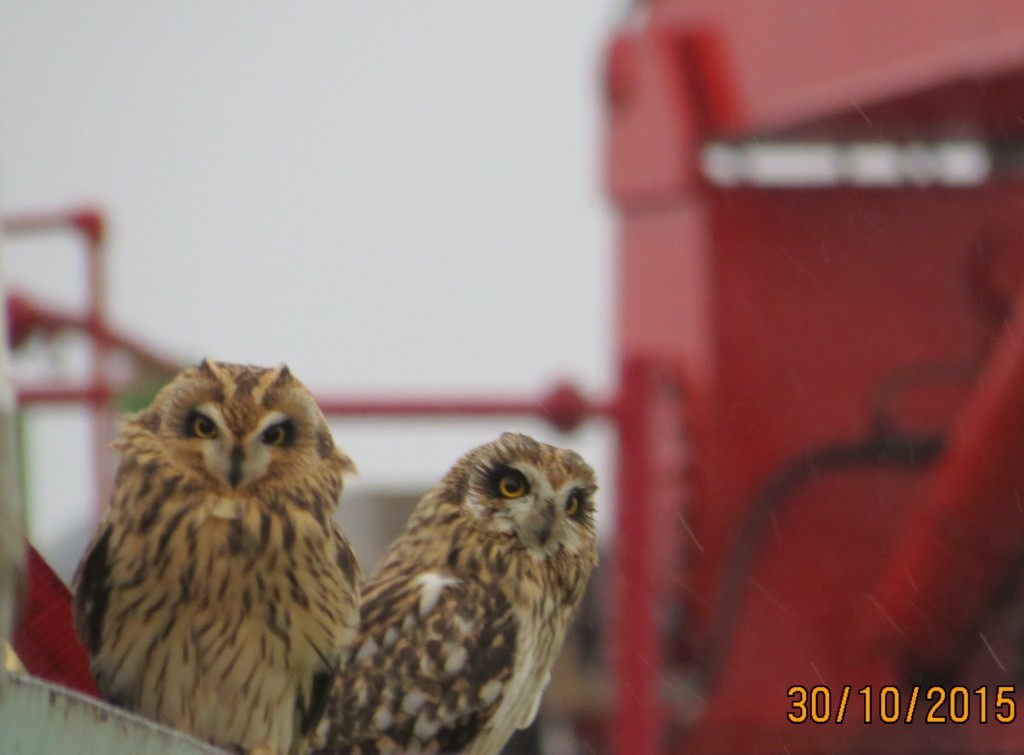 The world's smallest FPSO became home to some unexpected inhabitants after migrating owls took rest on the vessel earlier this month.
Offshore safety officer Steve Welham decided to snap the birds after some colleagues spotted two short-eared owls and a long-eared owl on board the BW Athena, 120 miles off the coast of Aberdeen.
The 37-year-old said although workers frequently spot different kinds of birds owls are more of a rarity than other species.
He said: "It's common to get birds offshore but you normally see Kestrel and Hawks more than owls.
"It's a sight to see – it's not everyday you get to see birds like this close up.
"We spotted the owls sitting together so I decided to take some pictures of them."
The father-of-three sent the pictures off to wildlife experts at Blair Drummond park who helped identify the birds.
Steve even sent the images to the North Sea Bird Club which has been collecting data from offshore of birds since 1979.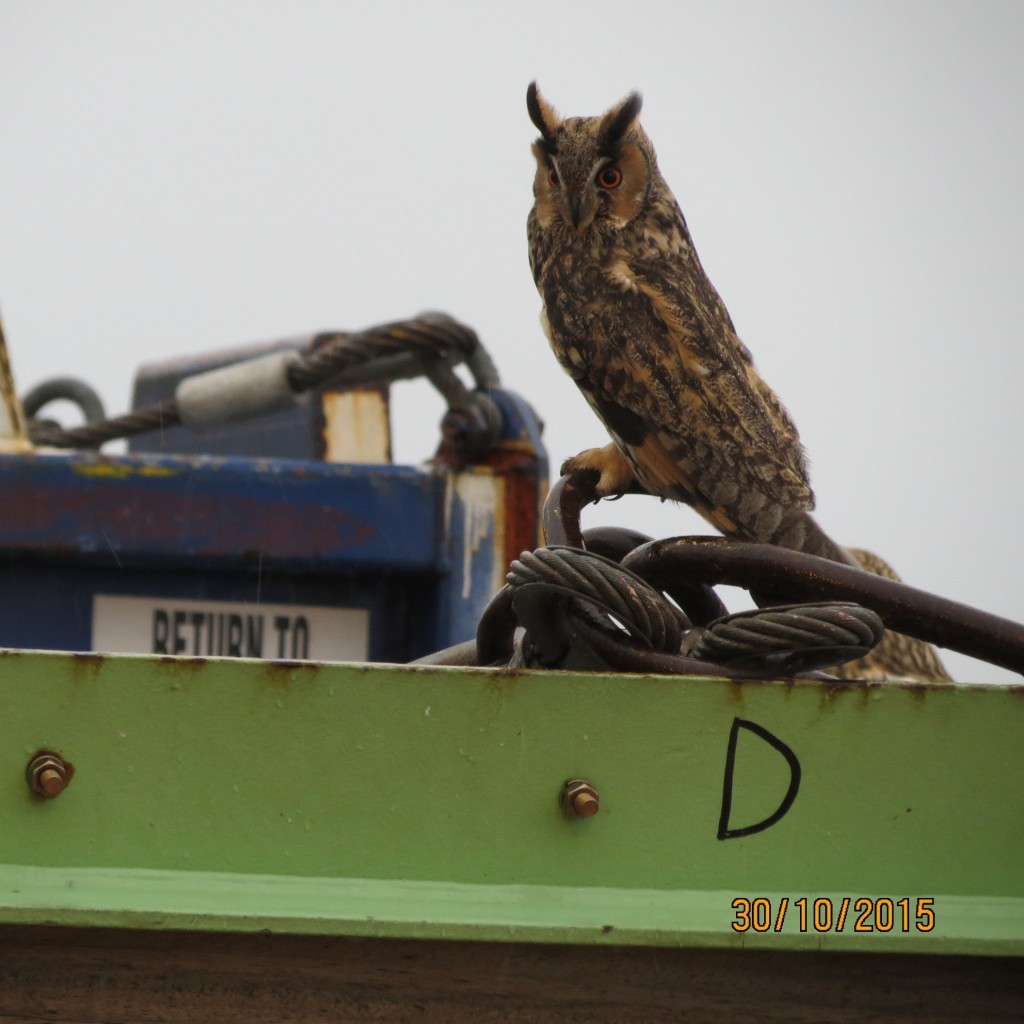 The club said although it regularly gets records of owls offshore it had never received any pictures showing both species together.
Steve said:"When I sent the pictures to the North Sea Bird Club they said it was really unusual to see these types of birds in such close proximity to each other."
Last month, Energy Voice showcased a number of incredible images taken by amateur bird watch and photographer Kevin Duffy.
The BW Athena in the North Sea has been operating in the UK sector since 2012.
It normally has around 40 workers on board from a variety of different regions including Norway, Latvia and the UK.
While it only has one vessel in the North Sea currently another FPSO will enter UK waters in 2017 to work on Premier Oil's catcher project.
BW Offshore has 17 units, including its vessel in the North Sea, around the world.