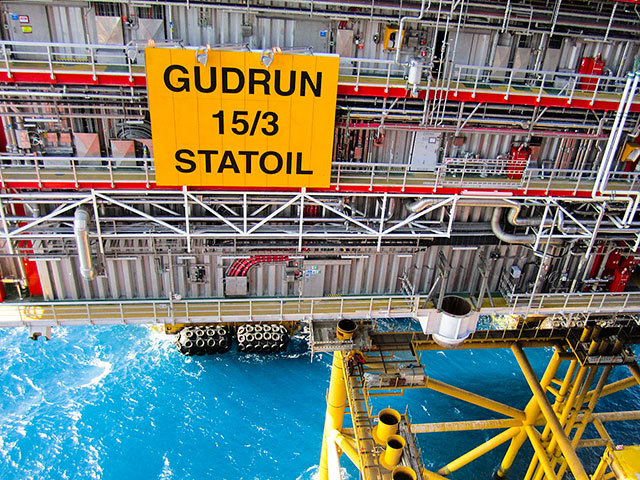 Statoil said it is already close to achieving its aim of reducing CO2 emissions on the Norwegian Continental Shelf by up to 800,000 tonnes by 2020.
The Norwegian operator said it has now decided to increase its target by 50% to 1.2million tonnes.
Seven years ago the petroleum industry, led by Konkraft, agreed on a goal of improved energy efficiency of up to one million tonnes of CO2 between 2008 and 2020.
Statoil's share of this had been 800,000 tonnes.
Arne Sigve Nylund, executive vice president, Development and Production Norway (DPN) said: "In Norway, we produce oil and gas with half of the CO2 emissions per unit of output compared to the
global industry average.
"By aiming even higher now, we are reinforcing our leading role in the coming years as a low-emission producer of oil and gas.
"For several years now, we have been working hard at managing our energy use and improving energy efficiency on all our installations, which means that we have already practically achieved our Konkraft target.
"That is why we are now setting a new target of another 400,000 tonnes by 2020."
A total reduction of 1.2million tonnes will mean the company has reduced is emissions in the region by the equivalent of emissions from about 750,000 cars.
Nylund added: "Statoil aims to maintain profitable production from the NCS at current levels until 2030 and beyond. If we are to succeed, it is vital that we maintain our leading position in low emissions."
Statoil said although emissions are supposed to increase per field as they mature, the measures implemented by Statoil mean that CO2 emissions from its NCS installations will not rise with the increasing age of fields.
Recommended for you

Belgium and Denmark agreement paves way for North Sea CO2 storage