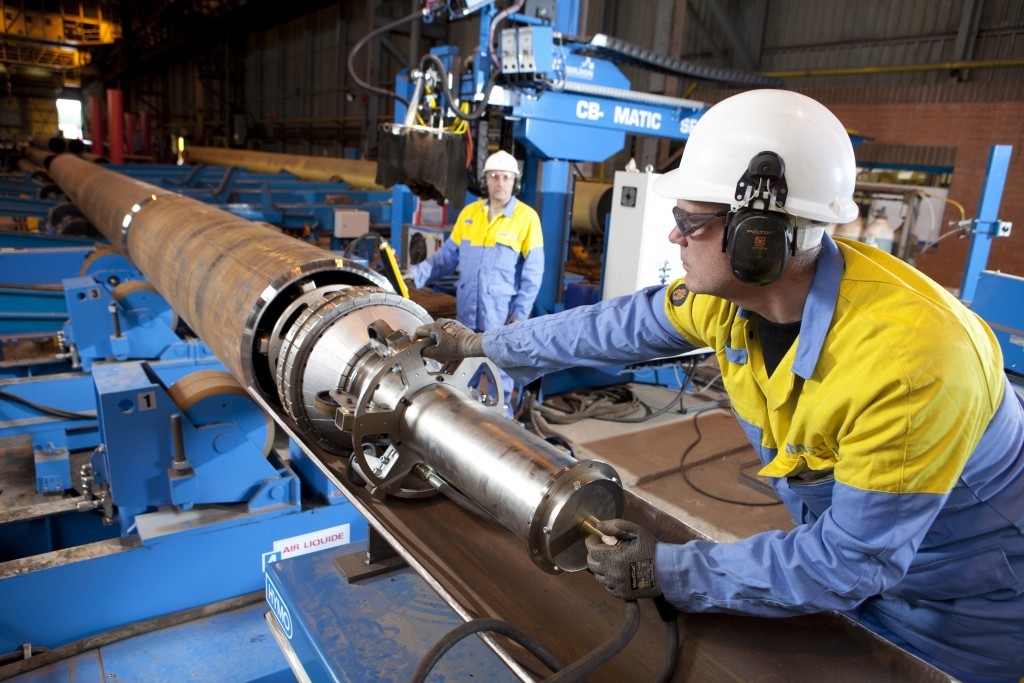 At the helm of the Tata Group for more than two decades, Ratan Tata took a biggest-is-best approach. Putting India's largest conglomerate on steroids, he propelled Tata onto the world stage by adding marquee brands such as Land Rover, Jaguar, Tetley tea and New York's Pierre hotel to the group producing much of the nation's salt, steel, trucks, electricity, fertilizer and other basic goods. He also increased debt 11-fold in his final 10 years.
When Cyrus Mistry, the first from outside the immediate Tata family to head the group since its 1868 founding, came in three years ago in the wake of a global economic downturn, his first actions were aimed at addressing the debt mountain: raising cash, refinancing loans, selling assets and writing down their value, particularly in Europe where Ratan Tata had paid pre-2008 bull-market prices.
Still, Mistry is continuing the growth trajectory. Avoiding the grand and expensive acquisitions of his predecessor, the conservative and careful 47-year-old, a scion of one of Mumbai's big real estate families, has embarked on an organic expansion of existing businesses and the addition of new ones. Debt levels have continued to grow, almost 38 percent under Mistry, as Tata Group companies build new plants to produce more cars and fresh products like packaged masala spices, as well as finish projects such as a $7 billion Indian steel mill committed under his predecessor.
The goal is financial health for the group whose annual revenues total $109 billion, primarily from Tata Consultancy Services Ltd., Asia's largest technology-services company, Tata Steel Ltd. and Tata Motors Ltd., as well as almost 100 other companies.
"He is not negating old strategy, just making it work better," said Krishna G. Palepu, a Harvard Business School professor who's been tracking Tata for almost 25 years.
Media-Shy
While Mistry himself is media-shy and has never given an interview, his strategy and management style have become apparent through discussions with a dozen Tata executives, fund managers, analysts and others who have dealings with the group, most of whom asked not to be identified so that they could speak freely. He declined to be interviewed for this article.
"Mistry is consolidating and bringing up all group companies to profitability and strength," A.S. Thiyaga Rajan, Singapore-based senior managing director at Aquarius Investment Advisors, said by e-mail. "As long as the companies produce healthy bottom lines, it will speak for itself."
Ratan Tata, in a written reply to questions, defended his acquisitions, saying that investing in Jaguar Land Rover during the global economic downturn "paid handsome dividends when the U.S. and European car markets revived."
Automobiles and steel, which he grew through his acquisition of Corus Group Plc in 2007, are "cyclical and vulnerable to changing business cycles," he said. "Corus made respectable profits for a period following our acquisition, but this changed when the European economy collapsed."
Spokesmen for Tata Motors and Tata Steel declined to comment on Mistry's actions or goals. At Tata Sons Ltd., the holding company for the group's larger listed companies, a spokeswoman who asked not to be identified by name, when asked about Mistry's asset sales, writedowns and other actions, said the group has issued statements in the past on its focus areas for growth, and added that "our strategy and action plans are for long-term value creation."
Vision 2025
Mistry's plan for that is called Vision 2025. It means propelling Tata companies into the top 25 globally by market value within 10 years and making their products and services available to a quarter of the world's population.
Last year, he earmarked $35 billion to carry this out, in part by growing the businesses that do financial services and technology, make military drones, helicopters and missiles, and which target consumers. Those include units that run clothing shops, operate supermarkets in a tie-up with Britain's Tesco Plc, and brought Starbucks stores to India.
But Tata companies are also burdened with debt of about $38 billion, the bulk of it on the balance sheets of Tata Steel, Tata Motors and Tata Power Co., the country's second-largest private electricity producer. Others, such as TCS generate huge cash flows. As a result, the total debt of listed Tata companies is 7.3 times the total profit they reported in the year to March. That compares with 15.6 times profit for the listed companies owned by billionaire Kumar Mangalam Birla, who runs the closest comparable conglomerate, the Aditya Birla Group.
"Debt was one of the biggest legacy issues, and we haven't seen any major changes on that front yet," said Shishir Bajpai, a director at Mumbai-based IIFL Wealth Management Ltd., which has $12 billion under management. "Debt consolidation is the most important thing, whether it is reducing the interest rate burden through refinancing or selling off assets."
While four Tata companies fall below investment-grade on Bloomberg's default-risk model, even the debt of the riskiest, telephone and mobile operator Tata Teleservices Maharashtra Ltd., carries an A+ rating by the Indian arm of Fitch Ratings Ltd. based on its strong link to the parent group.
Mistry has managed to grow revenue at the conglomerate's listed companies by about 9 percent since taking over, while profit has risen 8.4 percent. Tata Power posted its first year of profit in the fiscal year ending in March, following three straight years of losses, and expects to add to its cash flow with the sale of its stakes in Indonesian coal producers. Tata Steel may return to profitability by March 2016 following cost cuts, improved manufacturing efficiency and a demand recovery in India and Europe, according to a Bloomberg Intelligence report in September.
Investors are voting with their wallets. Total market capitalization of 25 listed Tata companies compiled by Bloomberg has risen by 54 percent since Mistry became chairman in December 2012, to 7.45 trillion rupees ($112.8 billion), eclipsing the 33 percent rise in the broader S&P BSE Sensex gauge. That would put it at 58th, not even half way to Mistry's goal of being within the top 25 companies globally.
Shares of Tata Consultancy Services, group's most valuable company, rose 0.3 percent to 2,381.8 rupees at 9:39 a.m in Mumbai trading, while Tata Motors gained 0.2 percent. Tata Steel, the most indebted firm in the conglomerate, advanced 1.4 percent compared with a 0.4 percent rise in the benchmark S&P BSE Sensex.
Long Road
There's a long road ahead. In 2007, Tata Steel made the largest overseas acquisition ever by an Indian company, paying $12.9 billion for Corus, which included the former British Steel. Its fortunes soon went south, as Europe fell into a demand slump after the 2008 economic crisis and more recently has seen a flood of cheaper Chinese imports. The steelmaker has let go at least 3,700 workers, including 1,200 announced in October, and written down its overseas assets by $2.35 billion.
While Ratan Tata's global expansion has mostly proved successful, in the steel business "they mistimed the cycle but may yet benefit as Europe is beginning to show signs of a solid recovery after six years," Nikhil Bhatnagar, New York-based senior vice president for Asian equities at Auerbach Grayson & Co., a brokerage specializing in global trading, said by e-mail.
Now, Mistry is looking to sell some of Tata's U.K. steel plants, retaining the more profitable ones there and elsewhere in Europe. Sale discussions with the Swiss commodities investment firm Klesch Group broke down in August as it blamed Chinese steel exports for "bleeding" the company and industry. Tata Steel's stake in an iron-ore joint venture in Ivory Coast is for sale, too.
In his first year, Mistry also abandoned Tata's aggressive push to buy out Orient-Express Hotels, now Belmond Ltd., in which Tata Group owns a stake of about 7 percent. A successful buyout by the group's Indian Hotels Co. would have added New York's 21 Club restaurant and the Hotel Cipriani in Venice to its Taj Hotels portfolio, which includes the Pierre in New York, but further burdened the balance sheet. Instead, the hotel unit in March wrote down 3.73 billion rupees, mostly on the Belmond stake, which it may sell.
Motor Restructuring
At Tata Motors, things have been better. Although luxury brands Jaguar and Land Rover turned loss-making after the 2008 crisis, the company hired consultants to help cut costs and increase research. The restructuring efforts, coupled with surging China sales, helped grow Tata Motors' revenues more than seven-fold between 2008 and 2015. The cooling Chinese economy and a demand slump in India are now forcing Jaguar Land Rover to look for growth in the U.S. and western Europe.
Mistry began closely managing the automaker himself after its Managing Director Karl Slym died in January 2014. A civil engineering graduate of Imperial College in London, Mistry supervises even small details of design, such as the fit and finish on new car models, according to two senior Tata Motors executives who asked not to be identified citing company policy.
Chastised Executives
Interviews with executives show Mistry to be a low-profile, private man who expects his executives to be prepared for uncertainty. He chastised Tata Steel senior executives for not having a back-up plan when a government order closed one of its biggest iron-ore mines, despite witnessing similar curbs in two other states, according to a senior company executive who asked not to be identified, as he's not authorized to speak publicly. Mistry had similarly questioned why the steelmaker's imports weren't fully hedged in 2013 when the rupee plunged the most against the U.S. dollar in two decades, the person said.
As part of Vision 2025, Mistry's plan also includes growing Tata's three infrastructure firms — Tata Housing Development Co., Tata Projects Ltd. and Tata Realty and Infrastructure Ltd. The three firms are aiming to increase orders to 700 billion rupees by 2019, a tripling over five years.
New investments in more capacity include a steel mill in eastern India commissioned under Ratan Tata at cost of $7 billion, and new car plants in China, Brazil and Slovakia.
Mistry's next act will be new businesses with technology at the core. In a meeting with Tata executives in July, Mistry announced the group's entry into analyzing consumer big data, digital health and e-commerce, according to a company statement.
"A big area of focus is science- and technology-driven innovation, so that growth is not dependent on acquisitions alone," said Harvard Business School's Palepu. "Innovation is a slow, internal process, also less splashy but extremely important for a conglomerate if it has to go to the next level of excellence."
Recommended for you

More multi-billion dollar renewable energy deals in India