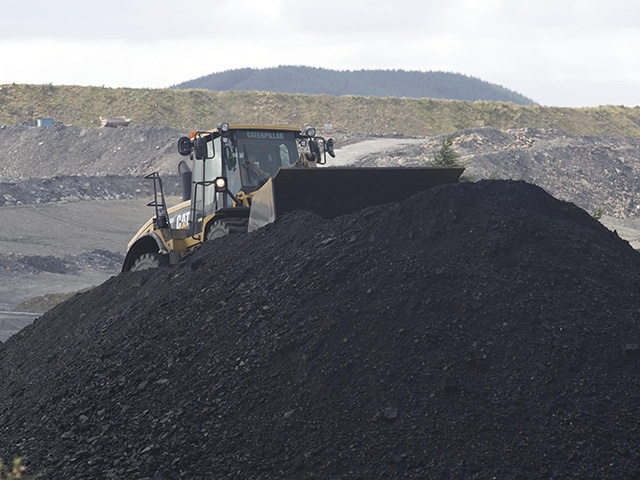 The announcement that the UK is phasing out coal has been widely welcomed, but plans to shift to gas power have been described as an alcoholic swapping one type of drink for another.
The Government has announced all coal plants without technology to capture their carbon emissions will be closed by 2025, with their use restricted from 2023, but has said it is imperative that new gas plants are built to ensure the UK's energy security.
The move to phase out coal makes the UK the first major country to end use of the highly polluting fossil fuel, and is seen as a strong message to international talks on a new climate deal set to go ahead in Paris in the next few weeks.
Former US vice president Al Gore described the move as an "excellent and inspiring precedent" which demonstrated the kind of leadership the world needed to solve the climate crisis.
Environmentalists also said the decision by the first country to use coal to phase out the fossil fuel for power generation was a historic one.
John Sauven, Greenpeace executive director, said: "As the country that used coal to start the industrial revolution, it is right that we celebrate this historic moment as the UK becomes the first major economy to turn away from this deadly, polluting source of energy.
"Now we must ensure that the Government prioritises renewable energy to power the UK in the future. And in our role as a leader on the international stage, we must encourage global action on coal at the international climate talks."
But there were warnings over the planned switch from coal to gas, which the Government says is the most cost-effective way to ensure energy security and reduce carbon emissions.
Professor Jim Watson, director of the UK Energy Research Centre, said there would be limits to replacing coal with gas to reduce carbon emissions, with experts saying gas can only be a "bridge" to a low carbon future, not an end point.
"The UK is already a long way over its 'gas bridge' to a low carbon future. A large role for gas in the medium term will depend on the use of carbon capture and storage technologies that are not yet commercially available.
"Furthermore, the shift to gas can only be part of a much wider low carbon strategy which has significant gaps with respect to confidence for low carbon investors, household energy efficiency and heat."
Green MP Caroline Lucas warned: "This switch from coal to gas is like trying to go dry by switching from vodka to super strength cider – it entirely fails to seriously address the real challenge at hand.
"Investing in renewables and energy conservation would be far more effective economically, environmentally and in terms of energy security. We must begin weaning ourselves off gas as quickly as possible."
Dave Jones, carbon and power analyst for climate campaign group Sandbag, said cutting coal, which emits around a sixth of the UK's greenhouse gases, is one of the quickest and cheapest ways to cut emissions.
He said that while some new gas power stations would need to be built, there would not be a new dash for gas.
"Whilst gas emits less than half the carbon dioxide of coal, per unit of electricity, there are many ways of generating electricity with no carbon dioxide emissions.
"As renewables and new nuclear are built, gas is likely to play a reduced role for power generation in the longer term, regardless of how strong the Government rhetoric on gas is today."
Recommended for you

Energy bodies warn green growth at 'severe risk' without new support