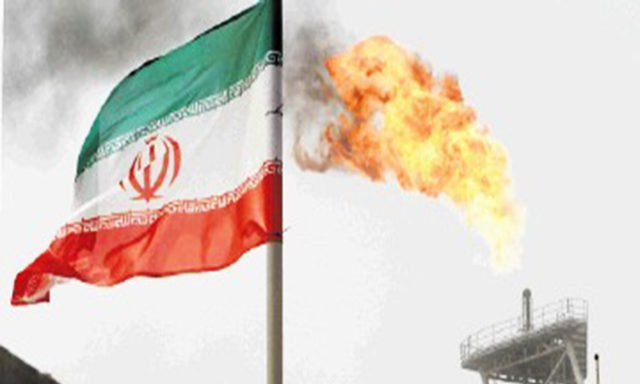 Questions will probably be left unanswered when International Atomic Energy Agency inspectors conclude their assessment of Iran's past nuclear activities next week.
Investigators' conclusion on whether Iran's nuclear work has contained possible military dimensions "won't be black or white," IAEA director general Yukiya Amano at a press briefing in Vienna, declining to provide details. The agency confirmed reports earlier in the day that its findings will be published next week.
"This is like a jigsaw puzzle," Amano said. "We have the pieces now. I have a better understanding of the whole picture."
With time winding down to when sanctions against Iran will be lifted in exchange for caps on its nuclear work, the long- awaited IAEA report is one of the final steps that needs to be taken. Under the accord agreed with world powers, the IAEA's 12- year probe into Iran's past should be concluded by Dec. 15.
The IAEA's report may end one of the most contentious standoffs in the Vienna-based agency's 58-year history. Inspectors have said they're in possession of "credible" information showing Iran may have experimented with nuclear- weapons technologies. For its part, Iran accused the IAEA of being a dupe of foreign intelligence agencies bent on framing the country for violations it didn't commit.
"This is an issue that can't be answered by 'yes' or 'no,"' Amano said, pledging the IAEA's report will be "factual." In a sign his agency has improved ties with Iran, Amano said he and his colleagues "highly appreciate the dialog between Iran and the IAEA."
Oil and banking sanctions against Iran could be lifted by mid-January based on the pace at which technicians are removing and mothballing nuclear equipment at the country's uranium- enrichment facilities.
Iran removed 4,530 centrifuges during the 28 days ending Nov. 15, a rate of 162 machines per day, according to the IAEA. Iran may be able to fulfill its part of the nuclear accord by January 12, based on current removal rates.
"God willing, this important event will be implemented before January 15 and everything will proceed well," Iran's top nuclear official, Ali Akbar Salehi, said Wednesday in Tehran, according to the the state-backed IRNA news agency.
Iran is working at a "high pace" to implement its end of the bargain, Amano said while declining to predict when the country will meet all of its obligations. Iran also has to eliminate over 8,000 kilograms of enriched uranium and disable the core of a heavy-water reactor in Arak before sanctions relief kicks in.
Once the agency's assessment is ready, it will be circulated among its member states. The IAEA's 35-member board of governors will then vote on whether to formally close the weapons probe.
Recommended for you

Oil extends wild week's gain as Ukraine invasion rattles markets