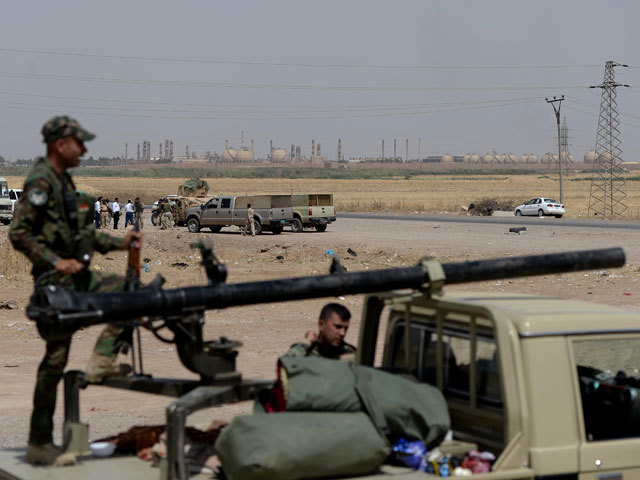 RAF jets could strike at Islamic State's oil infrastructure in Syria in an effort to cut off the terrorists' supply of funding, George Osborne has indicated.
The Chancellor said "military options" could be part of the package of measures aimed at drying up the flow of money to the group.
Mr Osborne said IS was well-funded due to its seizure of central bank reserves and the illegal trade in oil, both with Bashar Assad's regime in Syria and with criminal gangs in other countries.
He indicated that RAF air strikes could be used to target the group's sources of wealth if MPs agreed to the motion to bomb Syria where IS – also known as Isil – had its headquarters.
Appearing before the Treasury Select Committee, he said: "Isil is fundamentally well-funded because it seized control of a large area, including above all central bank reserves.
"That has helped it finance its operations. It also has access to oil which it has been able to trade illegally on the world oil market.
"We have put in place, many countries have put in place, financial sanctions against Isil but the truth is they already have a sum of money in the first place.
"Whether it's financing from individual wealthy citizens in different parts of the Middle East, whether it's the illegal oil trade with the Assad government or indeed others – these are all things that we now want to put more focus on. British involvement might help bring that about."
He added: "The principal source of oil revenues for Isil have been either the completely illegal black market trade in oil with criminal gangs, or the sale of oil to the Assad regime, which is why we have made the point that – for all sorts of reasons – the Assad regime is part of the problem not part of the solution."
Setting out the action that he hoped would be taken, Mr Osborne said: "I think there are a number of tools at our disposal to try to cut off the funds for Isil. I think we could take greater collective international action to stop the oil trade that was described.
"There may be military options available to the RAF as well, but these are all things that will require the House of Commons to support the motion tomorrow."
He added: "Part of going after Isil will involve going after their sources of finance."