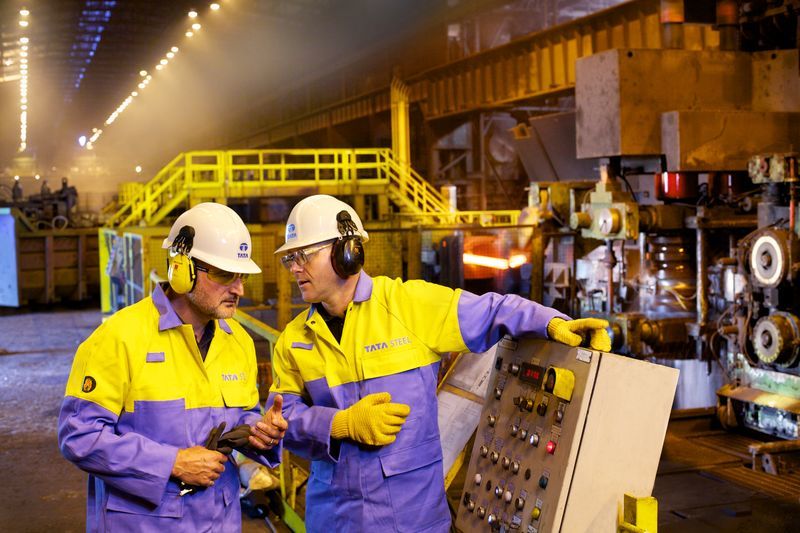 The Scottish government is considering how to keep Tata workers in part-time work after the plants shutdown, it was claimed today.
A source, quoted by the Sunday Times, said the leaders were considering how to make funds available to employ at portion of the 270 employees at risk of redundancy after the steel plants in Dalzell in Motherwell and Clydebridge in Cambuslang close.
The insider said: "What the Scottish Government is considering is complex, and using taxpayers' money to pay people to do very little for an undetermined period of time is likely to be a difficult sell in an election year. But the SNP appears determined to keep the plants open in some capacity.
"It wants to retain what's left o the steel industry, and the skills that go with it, and this may well be the only way to do that in the short term.
"There are still no firm offers although we do at least have someone other than David Murray expressing an interest now."
Holyrood business minister, Fergus Ewing, is currently considering a number of ways to rescue the struggling industry, including creating a subsidy for home-produced steel to be used in the Scottish sector.
He said: "The Scottish Government and the Scottish Steel Task-force remain focused on the long-term future of Dalzell and Clydebridge in order to keep steel jobs in Scotland.
His efforts come after Tata announced plans to cut 1,200 posts.
Around 900 jobs will be cut from the firm's giant plant in Scunthorpe, with 270 in Scotland and a small number in other sites.