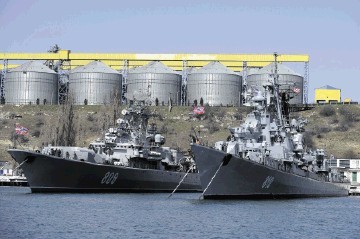 Ukraine has restored electricity to the Russian-occupied Crimean peninsula more than two weeks after it was cut off, according to the administration in the Kherson region.
All electricity supplies from mainland Ukraine were cut off on November 22 when unknown attackers blew up pylons leading to Crimea, leaving the region of two million people with no power.
Repair works in the Kherson region have been hampered by activists who are advocating a blockade of the region to contest the April 2014 annexation that followed a hastily called referendum in the predominantly ethnic Russian peninsula.
Russia last week launched the first energy supplies from the south of the country through an underwater cable but tens of thousands remained without electricity.
The Russian energy ministry has confirmed that supplies to Crimea have resumed.
Recommended for you
X

ONS says North Sea oil helps boost overall industrial production