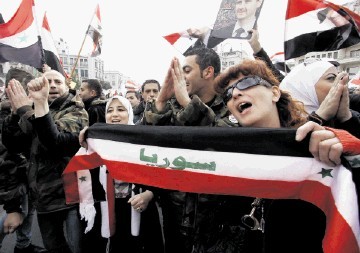 Russia's defence minister said its military had launched the strikes in Syria for the first time from a submarine stationed in the Mediterranean.
The move was made as the country continues to target oil hotspots being used by Islamic State as it looks to profit from crude oil in the region.
In a conversation caught on television Sergei Shoigu told President Vladimir Putin Calibre cruise missiles had been launched.
He told the Russian leader the strikes launched yesterday had been aimed at two terrorist strongholds around Raqa.
Shoigu added that the missiles had hit oil infrastructure, ammunition depots and mine-making in the strikes.
Earlier this week, Russia's defence ministry claimed the US was turning a "blind eye" to IS oil exports.