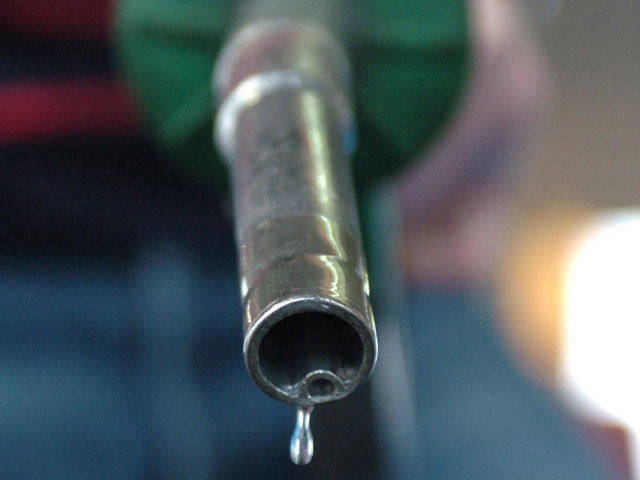 Inflation is expected to edge to zero when official figures for November are published today, as oil price cuts and Black Friday discounting eased compared to a year ago.
The Consumer Price Index measure of inflation has hovered between a narrow range of 0.1% and minus 0.1% for the last nine months, straying into negative territory in October, September and April.
The latest inflation figures from the Office for National Statistics are expected to show that despite oil prices continuing to fall to near seven-year lows, they declined by less than they did in November last year.
A range of supermarkets last week cut the petrol price below £1 a litre, the lowest UK price level, excluding special promotions, since 2009.
But economists at Pantheon Macroeconomics said overall oil prices fell by 1.5% last month, compared to 2.3% a year ago.
Pre-Christmas Black Friday sales may also have less of an effect than a year ago, as a number of retailers such as supermarket Asda did not take part in the sales period, saying it ate into key Christmas profits. Others cut back on their Black Friday promotions.
A number of economists add that a slowing in the rate of oil price falls and a steadying of global food prices in recent months may lead inflation to edge up further to 0.1% in November.
Last month the Bank of England again left interest rates at record lows as the cost of borrowing was held once more at 0.5%.
Members of the Bank's nine-strong Monetary Policy Committee (MPC) voted eight to one to keep rates unchanged in its final decision of 2015, as they have done now for more than six years.
The decision comes as the US Federal Reserve is poised to make its first interest rate increase in nearly a decade, while monetary policy in Europe is moving in the opposite direction.
Federal chair Janet Yellen has indicated that a rise in US rates is a near certainty when America's policymakers decide on Wednesday.
The rise in US rates would be the first since 2006 and there are fears it will trigger market disruption, also coming at a time when the global economy and China's growth have been slowing.
However, Bank Governor Mark Carney has said a decision to raise rates in the US is "not decisive" for UK policymakers, stressing any such move on these shores will be made according to UK economic conditions.
The Bank has said that inflation will stay below 1% until the second half of 2016.
Chief UK and European economist at IHS Global Insight Howard Archer said: "The UK may well have crept out of mild deflation in November primarily due to petrol and diesel prices falling less this year than they did in November 2014.
"It is also possible that there was less discounting by retailers overall over Black Friday weekend in 2015 compared to 2014, when it seemed particularly pronounced."
While economists at Pantheon Macroeconomics add that a slowing in oil price falls and the prospect of higher wages at supermarkets due to the introduction of National Living Wage in April may mean food prices will start rising over the coming months.
The research body said that November's consumer prices figures "look set to show that the UK's spell of negative inflation has ended".
Recommended for you

Oil slips from 7-Year high with Biden pledging to tackle prices