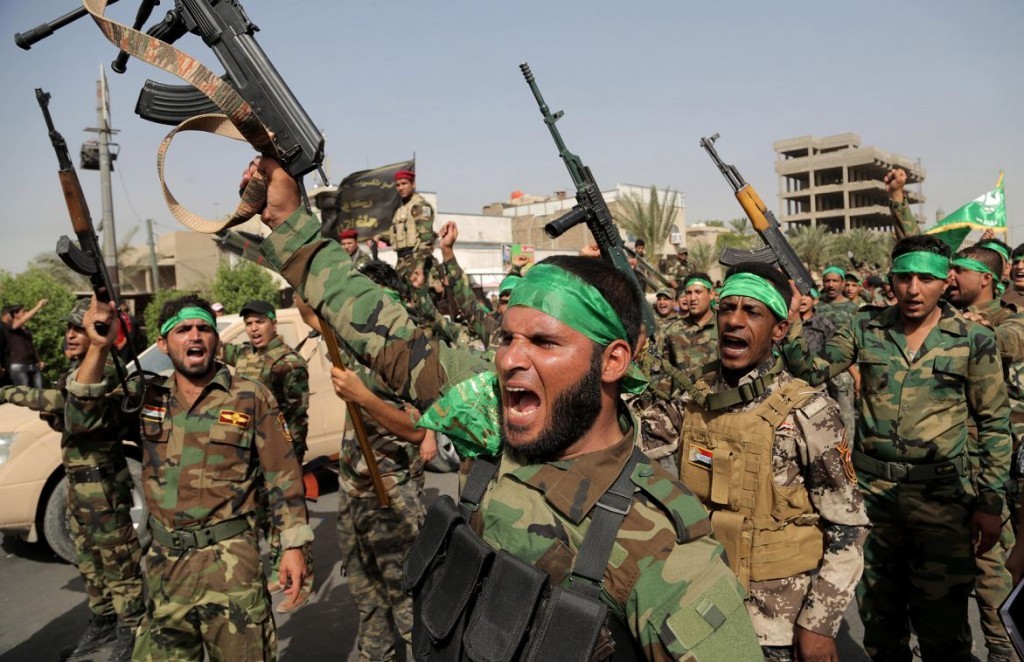 The international community must take concerted action to "choke off" funding to Islamic State (IS), Britain has warned.
Chancellor George Osborne and Foreign Secretary Philip Hammond said it was essential that jihadists – who have seized control of vast oilfields in Syria and Iraq – were isolated from the international financial system.
Writing in The Daily Telegraph ahead of a meeting of United Nations Security Council finance ministers in New York to discuss action against IS, they said weaknesses in IS' funding network must be exploited.
They called for international sanctions against the middlemen who enabled IS – also referred to as Isis, Isil or Daesh – to carry on its illegal trade in oil and stolen antiquities.
"Isolating Daesh from the international financial system must be a key element of any comprehensive strategy to degrade and ultimately destroy it," they wrote.
Mr Osborne and Mr Hammond said the seizure of territory in eastern Syria and northern Iraq had given IS control of oilfields, providing them with an income of more than 1.5 million dollars a day.
"We know that the military action we are now taking with our allies, targeting oil infrastructure, is starting to limit this resource. But we can and should do more," they said.
"We will seek agreement on new measures to deny Daesh access to the resources they need, finding and exploiting the vulnerabilities in their financial network.
"The UN sanctions regime should be used to target traders and middlemen who facilitate the illegal trade in oil – and the antiquities Daesh loot so wantonly."