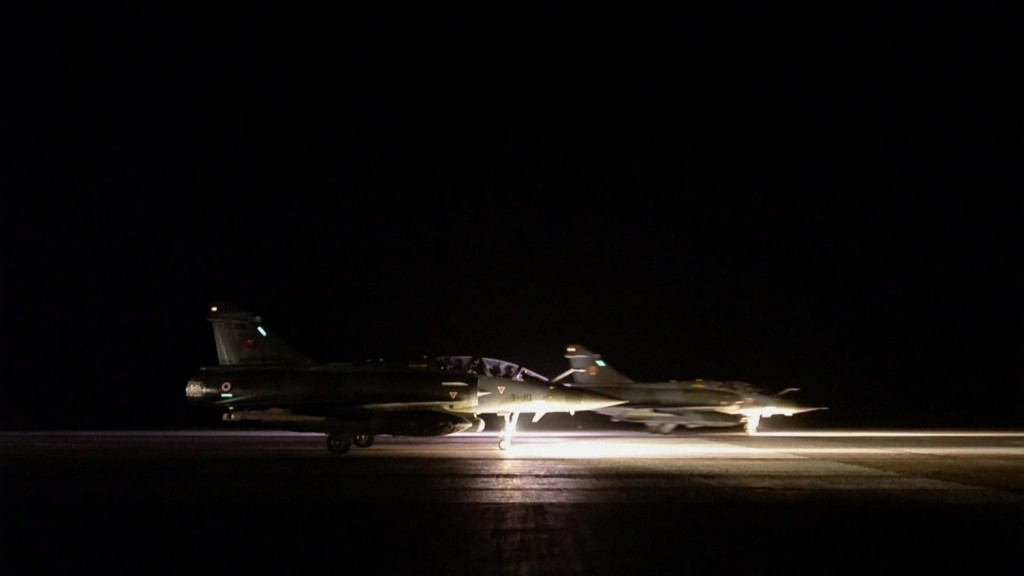 Finance ministers from the United Nations Security Council's 15 powers are poised to adopt a resolution aimed at disrupting the Islamic State (IS) terror group's earnings from oil and antiquities sales, ransom payments and other criminal activities.
IS is already subject to UN sanctions under resolutions dealing with al Qaida. But the proposed resolution, sponsored by the United States and Russia, elevates IS to the same level as al Qaida, reflecting its split from al Qaida and the growing threat it poses especially in the Middle East and North Africa.
US treasury secretary Jacob Lew, who will chair today's meeting, said disrupting IS' revenue and cutting it off from the international financial system "are critical to effectively combating this violent terrorist group".
The UN's US ambassador Samantha Power said the meeting was an unprecedented chance to bring together people with the technical abilities to track and cut off funds to "starve" IS of resources.
IS, also known as Isil and Daesh, controls a large swathe of Syria and Iraq, including oil and gas fields, though bombing campaigns by the US-led coalition and ground forces have enabled Iraq to regain some territory.
While the resolution is aimed at cutting off some of IS' outside revenue streams, a UN diplomat and a US official said the majority of funding for the extremist group came from internal sources which were difficult to disrupt.
The US official said getting at IS' revenue was a serious challenge because much of it was internally generated from oil and gas sales which have the potential to generate hundreds of millions of dollars annually as well as from taxation and extortion.
This is in contrast to al Qaida, whose funding typically comes from outside donors, including charities and kidnapping for ransom.
The draft resolution, obtained by the Associated Press news agency, would rename the security council committee monitoring sanctions against al Qaida "the Isil (Daesh) and al Qaida sanctions committee".
It calls Isil a splinter group of al Qaida and stresses that "any individual, group, undertaking, or entity supporting Isil or al Qaida" is subject to UN sanctions, including an asset freeze, travel ban and arms embargo.
Ms Power said the resolution would be a new piece of international law that "will require countries to do more than they have been doing".
The fact the Islamic State group is still able to deal in oil and artefacts and extort people is "a problem we should be able to solve", she said.
The draft encourages the 193 UN member states "to more actively submit" names for inclusion on the sanctions list and expresses "increasing concern" at the failure of countries to implement previous sanctions resolutions.
It calls on all countries "to move vigorously and decisively to cut the flows of funds and other financial assets and economic resources" to those on the sanctions list.
The proposed resolution urges countries to share information about extremist groups and calls for a report within 120 days on what every country is doing to tackle the financing of IS and al Qaida.
It also asks UN secretary general Ban Ki-moon to provide an initial "strategic-level report" in 45 days on the sources of financing of IS and associated groups, including through illicit trade in oil, antiquities and other natural resources, as well as their planning and facilitation of attacks, and to provide updates every four months.