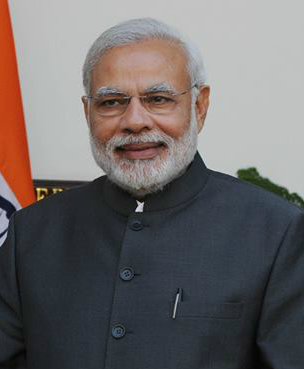 India will offer cooking gas subsidies only to citizens with taxable incomes of less than 1 million rupees ($15,000) a year, part of Prime Minister Narendra Modi's plan to sustainably curb Asia's widest budget deficit.
The more than 163 million consumers can voluntarily declare their eligibility starting Jan. 1, the Oil Ministry said in a statement on Monday. It didn't announce steps to enforce the decision.
"It definitely is not a well thought out decision," said Jay Shankar, an economist at Religare Securities Ltd. in Mumbai "It is difficult to quantify savings as disclosure is voluntary and not many people would want to reveal their income."
Modi's administration has pledged to narrow the shortfall to an eight-year low without cutting expenditure on roads, ports and railways. The gap reached 74 percent of the full-year target in the first seven months, and the government on Dec. 18 warned it may have to reassess its projection for next year if growth slows.
About 6 million people voluntarily gave up their cooking gas subsidies under a campaign started by the government in 2015, and this money is being used to offer supplies to poor households, according to the statement. The administration is also opening bank accounts for the poor to plug leakages and transfer subsidies straight to the beneficiary.
For the year through March 2016, India budgeted 300 billion rupees for petroleum subsidies — including diesel, cooking gas and kerosene — down 50 percent from the previous 12 months as global oil prices slumped. Of this, cooking gas accounted for 220 billion rupees.
The government in February pushed back by a year its goal of reducing the deficit to 3 percent of gross domestic product, which it said it will now achieve in 2018. It targets 3.9 percent by March 2016 and 3.5 percent the following year.
Recommended for you

India plans $2.5bn aid to oil firms hit by soaring costs