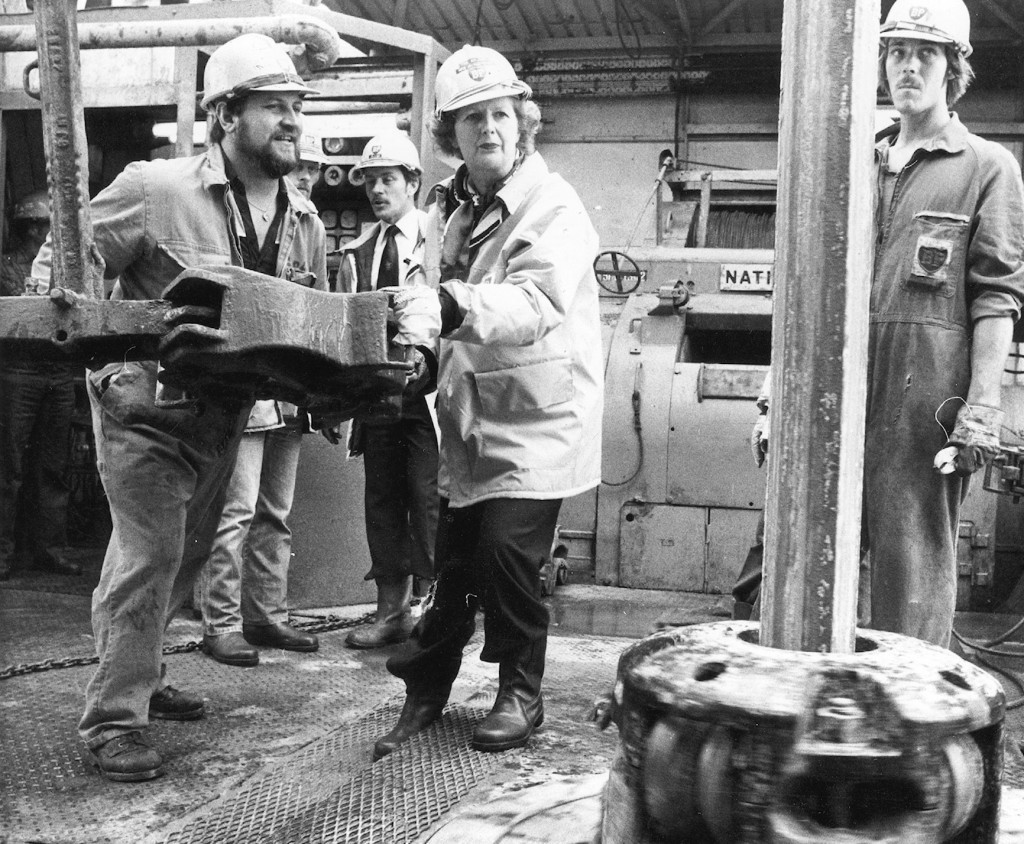 Margaret Thatcher agreed to a major review of energy policy at the height of the 1980s oil downturn after being warned of "daunting uncertainties" in the field, previously secret records reveal.
Number 10 adviser John Wybrew told the then prime minister the review should consider how much government support should be provided to see the industry through the collapse.
In a memo from July 1986, released by the National Archives today, he argues any attempt to formulate a "definitive master plan" would do "more harm than good".
"Resilience against uncertainty is more important than devising the best strategy for a set of circumstances which cannot be predicted," he adds.
But he goes on to recommend a "coherent" review covering "recognition of the daunting uncertainties which plans and decisions in the energy field are exposed to".
He says the aspects under consideration should include how much "fiscal stimulus" the government should give to "offset" the collapse of oil prices "with the aim of maintaining the momentum of exploration and appraisal, encouraging the continued development of production capacity and preserving independent British oil companies".
The memo also refers to the "potential damage" to British industrial capability caused by the "feast-to-famine-to-feast" cycle.
Mrs Thatcher's private secretary David Norgrove advises her "the present uncertainties are likely to continue whatever the actual oil price" and she agrees to commission further work.
In an earlier document from February of the same year, also published under the 30-year rule, Mr Wybrew warns finding oil in substantial quantities is proving "ever more difficult" despite advances in exploration technology.
The energy and transport policy adviser goes on: "No major new oil provinces have been discovered since the North Sea and Alaska – 15 years ago.
"The large cushion of surplus production potential which has overhung the market and eventually driven the price down could well disappear in the next few years.
"The key Middle East exporters will then be back in the driving seat – and it may be an uncomfortable ride for the world's oil consumers."
Some commentators – including Tony Blair – have put Mrs Thatcher's electoral success down to North Sea oil.
But she has been widely criticised for not diverting some of the proceeds from oil revenues into a fund – like other countries such as Norway did – when the going was good.