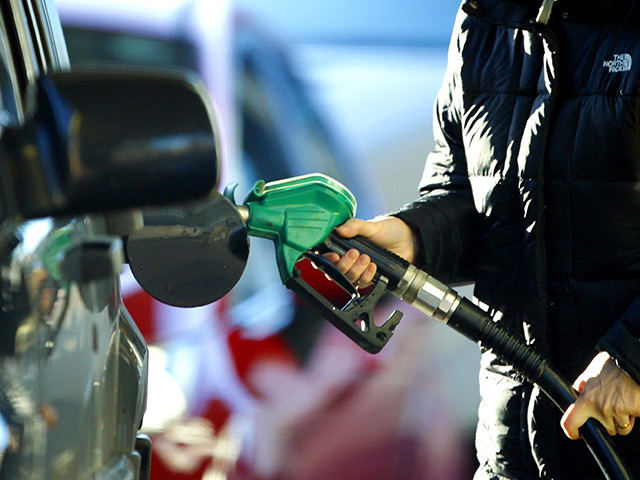 Drivers will be able to fill up on diesel for less than £1 per litre after three supermarket giants slashed prices from today.
Asda, Tesco and Sainsbury's will sell the fuel for less than the symbolic level but motoring research charity the RAC Foundation asked why bargains had not been seen sooner and more widely.
Asda was the first to move with a 3p per litre cut on diesel at its 279 stations – making it the first retailer to bring diesel prices to below £1.
The company said in a statement: "Asda's national price cap will see diesel and unleaded available at the same price of 99.7ppl for the first time in over six years, across every single one of its filling stations."
Andy Peake, Asda's senior petrol director, said: "We're glad to be leading the way and investing in some New Year cheer for customers by bringing the cost of diesel to below £1 for the first time in over six years. This latest announcement shows that we're committed to being the driving force behind lowering fuel prices."
Tesco said it would also be dropping the price of diesel to 99.7ppl at all of its 500 filling stations.
Fuel director Peter Cattell said: "We know our customers really value low fuel prices and having diesel for 99.7p a litre will give our customers a big helping hand for the New Year. This reduction will mean millions of customers save money by shopping at Tesco."
Sainsbury's also said its diesel would cost 99.9 pence per litre across its 301 forecourts, adding its petrol customers had been filling up for under £1 since December 12.
Head of fuel Avishai Moor said: "This is great news for diesel drivers and kicks off 2016 on a really positive note. We hope that this will help motorists to balance their budgets in the quieter period after Christmas and the New Year."
After the cut by Asda, Steve Gooding, director of the RAC Foundation, said: "It seems the January sales are extending beyond the high street to garage forecourts.
"The question is, why haven't we seen these bargains sooner and more widely? After all, the wholesale price of diesel has been below that of petrol since early December, yet the story at the pumps has been the opposite with diesel 3 or 4p a litre higher throughout that period," he said.
"More generally, low pump prices are a product of a barrel of oil changing hands for less than a third of the price it did 18 months ago."
Unleaded fell below £1 per litre at many supermarkets last month for the first time since 2009, excluding promotions.
The RAC said the price cut was good news for drivers, particularly after the expense of the festive season, but it was long overdue.
RAC Fuel Watch spokesman Pete Williams said: "Diesel drivers will clearly welcome this move by the big supermarkets, although it would be fair to say it has been slow in coming.
"The wholesale price of diesel has been around two pence cheaper than the wholesale price of petrol since a couple of weeks before Christmas so we should have seen these cuts earlier and that is what the RAC has been calling for.
"We hope that other supermarkets and the cheaper fuel retailers will follow suit swiftly and do the right thing for motorists. This should reduce the average price of diesel across the UK for motorists everywhere who can then benefit from the low price of crude oil on the world commodity market."
And he said prices could fall even further.
He added: "The lion's share of the price we pay at the pump, around 75%, goes to the Treasury in duty and VAT. The rest of the price is production, refinery costs, distribution and the fuel retailers' margins. This means that there is a limit to how low we will see the price of diesel and petrol go, but prices could well continue to fall and a pump price of 90p a litre is not that far-fetched.
"The focus has been on the price of petrol but with more diesel sold in the UK the retailers should be more transparent and reflect the savings they are making in the wholesale price more swiftly at the pump. And right now diesel is cheaper than petrol."
Recommended for you

Why UK petrol prices aren't plunging with oil price