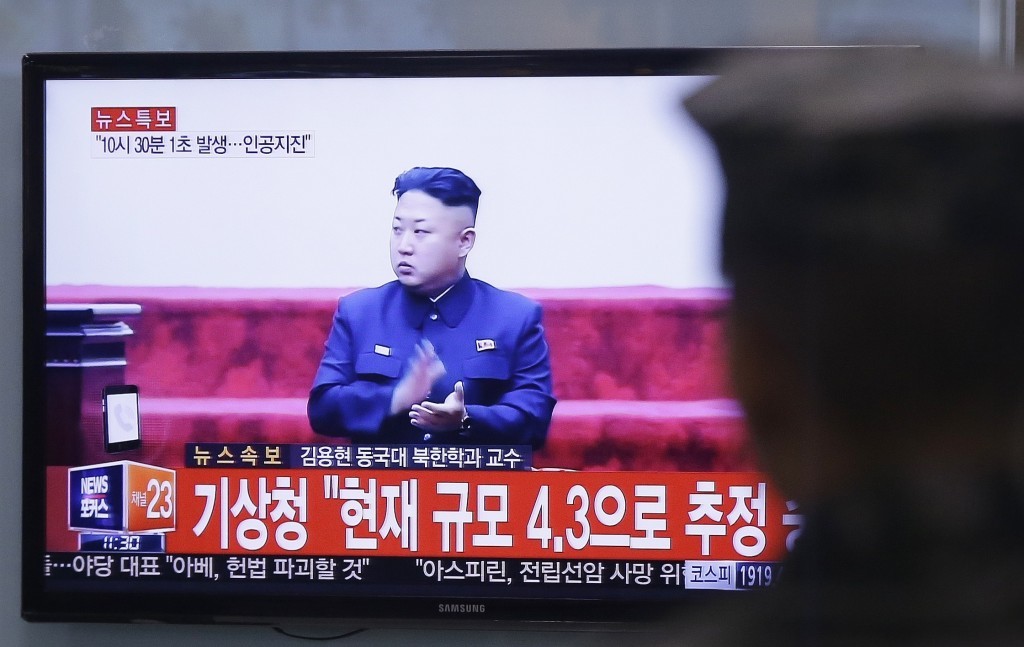 A powerful B-52 bomber flew low over South Korea in a clear show of force from the US as tensions increased between its ally Seoul and North Korea following Pyongyang's fourth nuclear test.
North Korea will read the fly-over of a bomber capable of delivering nuclear weapons as a threat.
Any hint of America's nuclear power enrages Pyongyang, which links its own pursuit of atomic weapons to what it sees as past nuclear-backed moves by the US to topple its authoritarian government.
The B-52 was joined by South Korean F-15 and US F-16 fighters and returned to its base in Guam after the flight.
"This was a demonstration of the ironclad US commitment to our allies in South Korea, in Japan, and to the defence of the American homeland," said Admiral Harry Harris, commander US Pacific Command.
"North Korea's nuclear test is a blatant violation of its international obligations."
The B-52 flight follows a victory tour by North Korean leader Kim Jong Un to celebrate the country's widely disputed claim of a hydrogen bomb test.
He is seeking to rally pride in an explosion viewed with outrage by much of the world and to boost his domestic political goals.
There was no immediate reaction from North Korea's state media to the B-52 fly-over, which also happened after North Korea's third nuclear test in 2013.
Recommended for you

Nuclear plant braces as super typhoon barrels toward South Korea