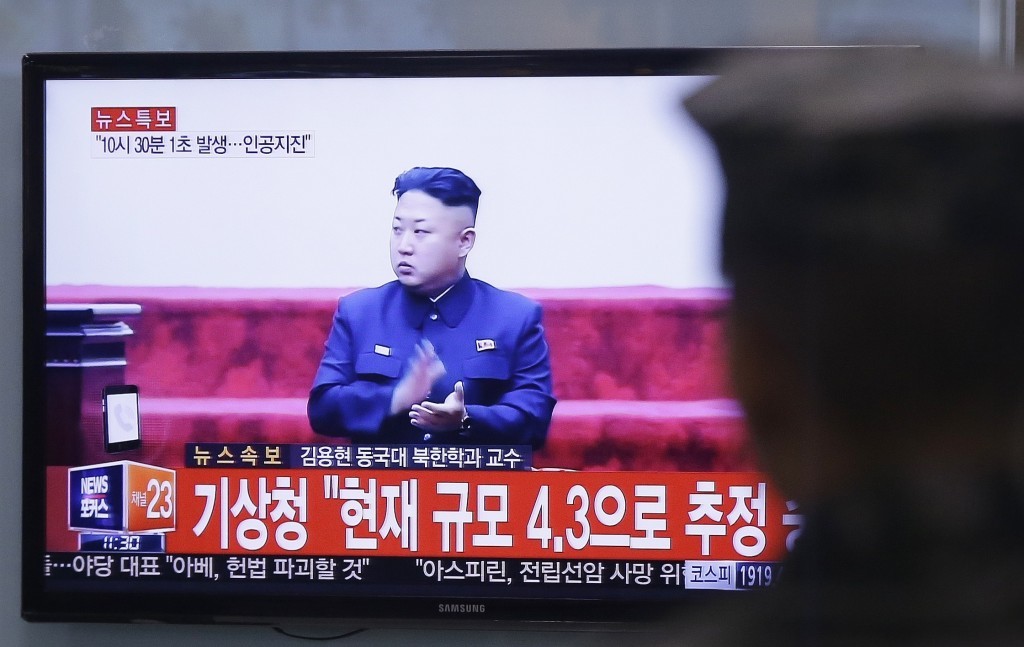 Britain believes North Korea did not successfully test a hydrogen bomb despite seismic activity indicating a nuclear explosion, Philip Hammond has said.
The Foreign Secretary warned the test is a "serious violation" of UN Security Council resolutions and the secretive state's nuclear and ballistic missile programme poses a "significant threat" to international security.
He added North Korea's repeated provocations "hinder" the prospects of lasting peace with South Korea.
North Korea claimed last week it had successfully tested a miniaturised hydrogen bomb, a move which would have been a significant advancement of its nuclear armoury.
The action provoked widespread anger and condemnation, although experts doubted the claims from Kim Jong-un's regime.
Mr Hammond, in a written statement to MPs, said: "The Comprehensive Test Ban Treaty Organisation reported seismic signatures with a magnitude of 4.85, consistent with previous North Korean nuclear tests.
"We assess that the size of the seismic event caused by the nuclear test, while indicative of a nuclear explosion, is not indicative of the successful test of a thermonuclear weapon (also known as a hydrogen bomb); however this nuclear test is a serious violation of UN Security Council resolutions 1718, 1874, 2087 and 2094.
"North Korea's nuclear and ballistic missile programme poses a significant threat to international security and regional stability. North Korea's repeated provocations hinder the prospects for lasting peace on the Korean peninsula."
Mr Hammond said the North Korea ambassador was summoned to the Foreign Office on January 7.
He said this was to ensure the UK underlined its "firm condemnation" of the test and to warn North Korea it faces "increasing isolation" and further action by the international community if it fails to "engage constructively".
Mr Hammond added: "The UK remains deeply concerned by North Korea's continued development of its nuclear and ballistic missile programmes.
"We continue to urge North Korea to return to credible and authentic multilateral talks on its nuclear programme, to abide by its obligations under the Nuclear Non-Proliferation Treaty and to permit full access by the International Atomic Energy Agency."
Recommended for you

Woodside eyes first mover advantage in North Asian hydrogen markets