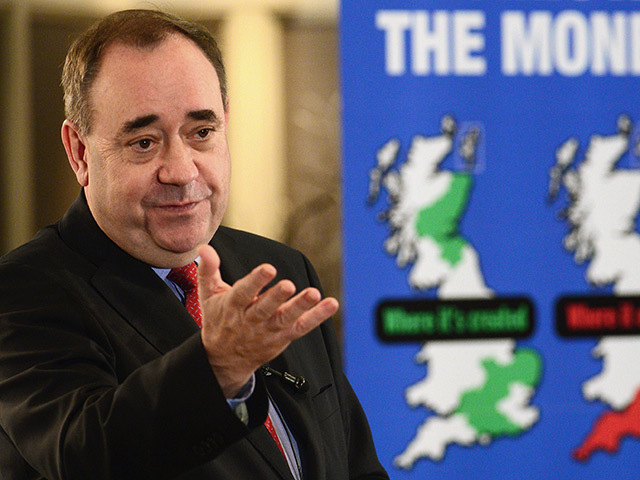 Alex Salmond has been quizzed on the price of oil in his first phone-in show for LBC Radio.
He had promised to "shoot straight from the hip" when hosting the 30-minute slot.
The former First Minister's first caller, a man named Paul from St Albans, asked him how Scotland could still succeed independently at the current low oil price.
He said: "You based your financial security in Scotland on the oil price of about $110 a barrel – I notice it's trading at around $30. How would Scotland be now if you'd succeed in gaining independence?"
Salmond told the caller the price of oil would return, adding: "Everyone knows that."
Earlier today Prime Minister David Cameron said the low oil price had led to a "complete and utter collapse" of the SNP's policy.
David Cameron told MPs in the Commons that a low oil price "basically is good for the British economy" but they needed to look at helping the oil and gas industry.
Meanwhile Business Minister Anna Soubry said an independent Scotland would have been in the "most atrocious economic place" due to the lower oil price.
Salmond pointed to Norway as an example of how Scotland could have dealt with a sinking oil price in his exchange with his first caller.
In response Paul said: "That sounds like a politician talking to me."
The politician also said it would be "better for Scotland" if Trump pulled out of his golf courses in Aberdeenshire and at Turnberry.
Salmond, who is the SNP's foreign affairs spokesman, also answered questions on relations with Iran and Saudi Arabia.