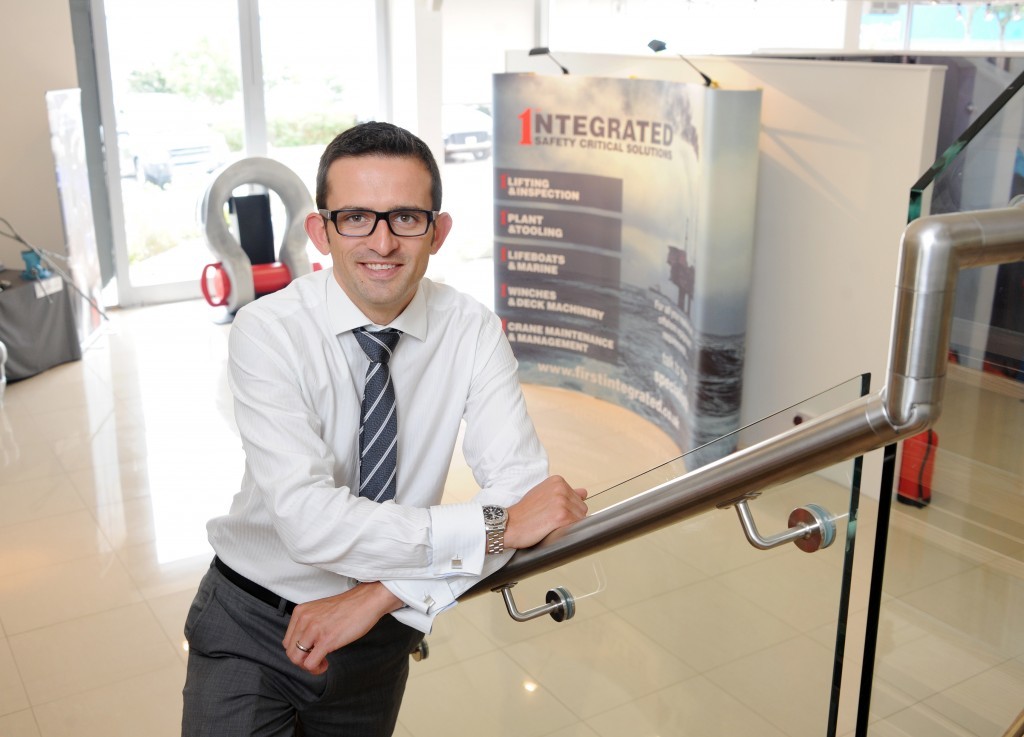 Aberdeen oil supply specialist First Integrated is setting its sights on diversifying beyond the North Sea in 2016 after enduring a tough 2015.
Like many companies in the supply-chain the company was forced to restructure, cut costs and reduce headcount as the oil price slump hit hard and a chain reaction of cost-cutting reverberated through the industry.
Now the firm, which employs 90-people, is looking to branch into the renewables, power generation, nuclear and infrastructure sectors to offset the downturn in oil and gas.
Managing director Steve Mearns said although the oil price showed little sign of recovery in coming months, it was important for those working in the industry, especially in the supply chain, to maintain focus and perspective.
"There are still projects out there and there is still an industry for us to serve in the North Sea.
"We can all hope and wish for an improvement in the oil price but the challenge is to develop a strategy that can see your business through the short term. For us, that means focusing on our core products and services but also actively chasing opportunities in other sectors that we might not have looked at before," said Mearns.
Mearns took over the reins of the Bridge of Don-based firm in September and among the first things he had to do was focus in reducing headcount by around 20 as he implemented a strategy focused on its core strengths.
"We lost some very good people as part of the process, which has been terribly painful. It has been a really tough time for the entire sector," said Mearns, who joined First Integrated as finance director in 2013.
"Like so many companies, we had to make some very difficult decisions. We have streamlined five business divisions down to two focusing on the company's core strengths of lift inspection and manufacturing and equipment rentals.
"We have been very UK focused in the past but this year we will be looking seeing the potential of expanding our horizons overseas. Our experience in lifting manufacturing and DNV certification gives us a head start in overseas markets."
Mearns was appointed by multimillionaire owner Ian Suttie, who acquired the business – formerly known as Global Integrated Services – in February 2014.
Oil tycoon Suttie – one of Scotland's richest men – joined Global Integrated Services as chairman in 2013 when it was run by Calum and Stuart Melville.
With regard to the Melville brothers, Mearns said neither now had any involvement with First Integrated Solutions.