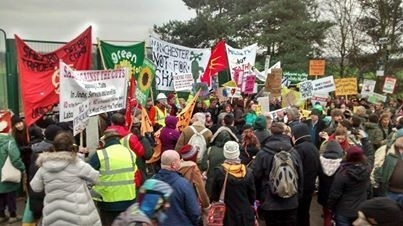 An MP has resigned from his position on a government committee after it was revealed it had been given funding from companies involved with fracking.
Kevin Hollinrake has stepped down as the vice-chairman of the All Party Parliamentary Commmittee on Unconventional Oil and Gas.
He said he made the move after pressure from constituents he represents in Thirsk and Malton.
The Conservative politician said a number of constituents had contacted him to "express concerns" that his involvement with the committee was "inappropriate" due to the funding it received from the oil and gas industry.
He said while the matter would "never influence" members of the committee to take a "particular view" he felt he should resign so his impartiality was not a problem.
Last year the MP spoke to Energy Voice after he self-funded a trip to Pennsylvania to find out more about how fracking had impacted the region.
In October he met with industry leaders and experts after fracking applications had been made in the area he represents.
Recommended for you

Shale Shock