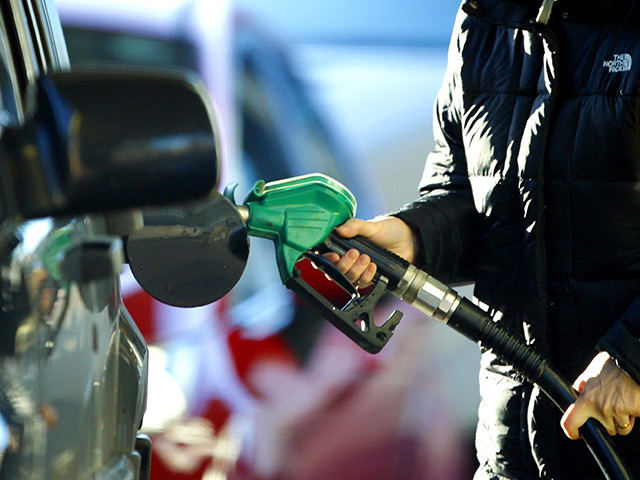 Supermarkets Asda and Tesco have cut the price of diesel to 97.7 pence per litre (ppl), its lowest level for over six years.
But campaigners have called for even greater reductions amid tumbling oil prices.
Steve Gooding, director of motoring research charity the RAC Foundation, claimed "it is right that the benefits retailers have enjoyed in reduced costs are finally passed on to motorists".
Brent crude sank to less than 27 US dollars a barrel earlier this week and prices have fallen by around 30% since early December.
A study by FairFuelUK found that, since May last year, oil prices in sterling have fallen by more than 54% but retailers have only cut pump prices by 35%.
The report stated that retailers' profit margin for diesel is 11ppl compared with just 5.8ppl for petrol.
Campaigner Quentin Willson said there has been "weeks and weeks of increased profits on every litre of diesel sold and weeks and weeks of not passing savings on to motoring consumers".
RAC fuel spokesman Simon Williams expects more retailers to cut diesel prices, leading to an average price of less than £1 a litre for the first time since March 2009.
He said: "We would have liked to have seen a cut sooner, and one that goes further, to more closely reflect the price retailers have been buying diesel for. But this is nevertheless good news for motorists.
"Diesel has been sold on the wholesale market for less than unleaded petrol since early last month, yet drivers have had to wait more than six weeks for this to be only partially reflected at the pumps."
Mr Williams claimed that analysis of wholesale prices shows a further cut of between 1p and 2p could be made within the next fortnight.
Asda said it has reduced prices by 2ppl to achieve the 97.7ppl mark.
Its senior petrol director, Andy Peake, said: "We're delighted to be the first retailer to take diesel to its lowest price level in over six years.
"This latest announcement shows that we're committed to being the driving force behind lowering fuel prices across the UK regardless of where you live."
A Tesco spokesman said it would continue to review prices "subject to changes in oil markets and foreign exchange movements".
Recommended for you

Crippling energy crisis set to worsen for debt-ridden South Asia